Known for its warmer climate, Hunter Valley wines are surprisingly lighter in style and weight and bolder in creativity and complexity than I was anticipating.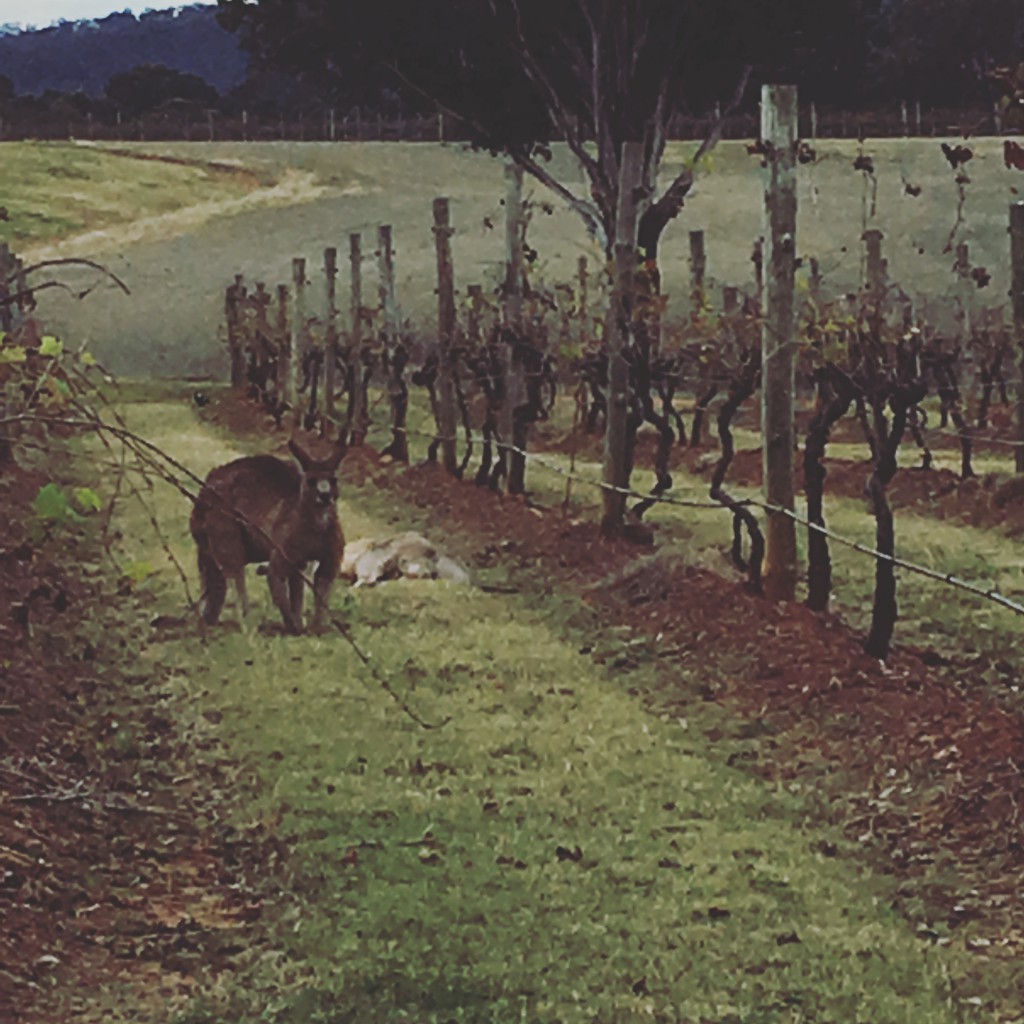 With only two full days of touring planned, we settled on staying in the heart of Pokolbin at Wine Country Villas where many Cellar Doors are only minutes away.
For a terrific online resource to the Hunter Valley Area - click here!
I decided to divide the area based on a popular intersection - Broke and McDonalds Roads - tackling north and west of this intersection the first day and south and east on the second day.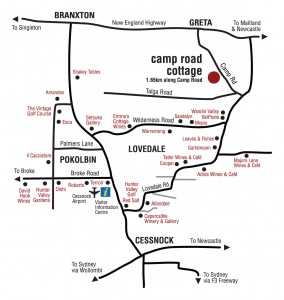 I found a private transport company online - Silver Service Limousines (a division of the local Silver Service Taxis) that allowed for general car hire at an hourly rate. I prefer private touring instead of group tours because I prefer creating my own itinerary pace so I can document my experiences with notes, videos and photos as I need to.
Although not part of the two-day schedule, I am including Leogate Estate Wines in Day One since we stopped for a tasting and a full degustation menu upon arrival into the area prior to check in.
General Travel Tips
There may be other means of transportation, but renting a car and driving to Hunter Valley from Sydney seemed to be the easiest and most economical choice. The roads and highways are well-marked, easy to navigate with minimal turns - point A to point B with maybe a couple of bends in the road.
If you want to stay in the center of all of the wineries, look for an accommodation in Central Pokolbin, which also has a handy Visitors Centre for your planning needs. You won't need to worry about transportation as much with everything so close together.
If you need shopping and other standard city amenities, you will be about 15 minutes away from Cessnock - which is a lovely little town.
As a fun suggestion, perhaps you can take the highway into the Hunter Valley area and then make your way through the southern areas of Mount View and Cessnock on your way back to Sydney. It will give you a good all-around view of the area from all directions.
Day One
Leogate Estate Wines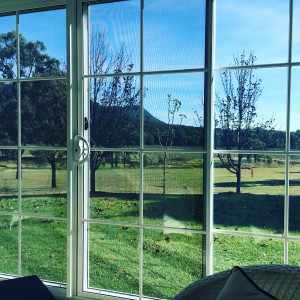 staff in the cellar door were always smiling, knowledgable and enthusiastic about their wines
although they charge the new $5 p.p. tasting fee, it is refundable if purchasing any bottle
the views from their parking lot and terrace are stunning!
The tasting fee allows up several samples from a wide range of wines.
lunch next door in their dining room Villa Du Pays was my favourite meal by the end of Day One. I am still drooling over the saffron pappardelle!
my favourite wines from this visit were: Vicky's Choice Chardonnay, Creek Bed Chardonnay Reserve, the Gatecrasher Pinot Noir and I took home a bottle of their VVS1 Diamond Sparkling Blanc de Blanc
---
Oakvale Wines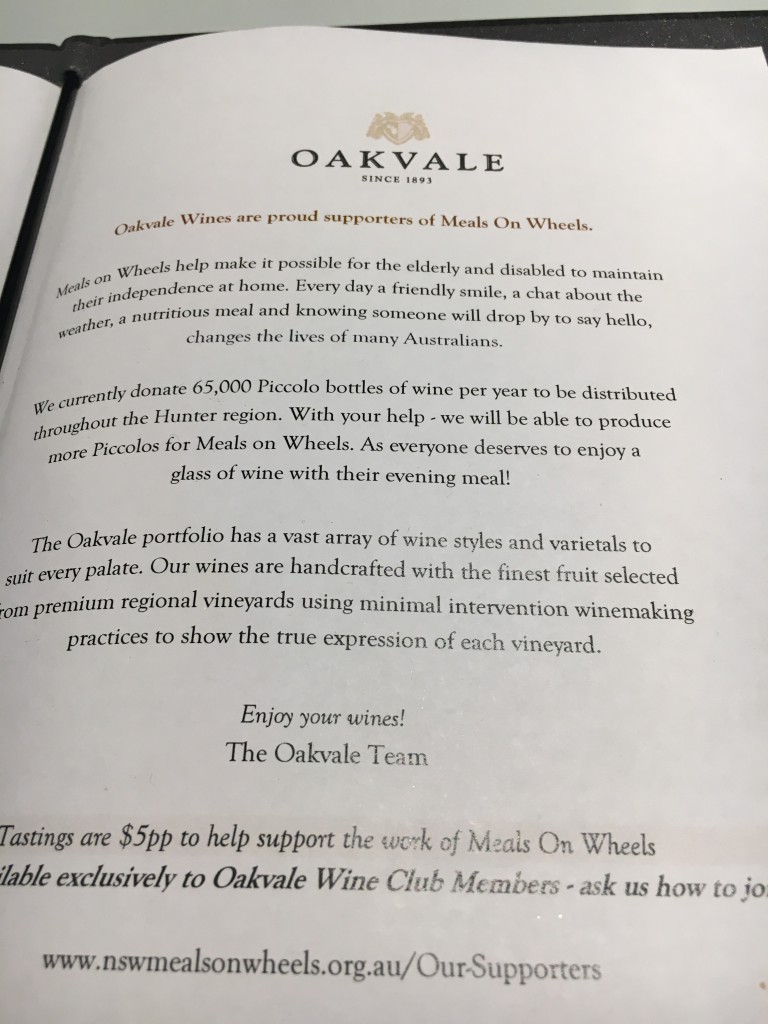 I was originally drawn to this place for its devotion to the natural winemaking process and their their equal devotion to supporting the local Meals on Wheels program. Every $5 p.p. tasting fee is donated to Meals on Wheels AND winemaker makes 65,000 piccolo-sized bottles of wine to donate to their meal deliveries each and every year.
We loved the attentive service at Oakvake but I am guessing it was because it was a Tuesday and we were the only ones their shortly after their Cellar Door opened.  The chatty, but happy, staff member was obviously proud of their wines and constantly told us how so many other wines sold at local shops were ful of preservatives. She meant well, but the 45-minute tasting could have taken less than 30.
a few standouts for their wines: their Sparkling Bellini was unique and soft, I loved the tartness in their 2016 Semillon and their 2016 Rosé screamed strawberries and cream! (That one came home with me, for sure!)
---
Bimbadgen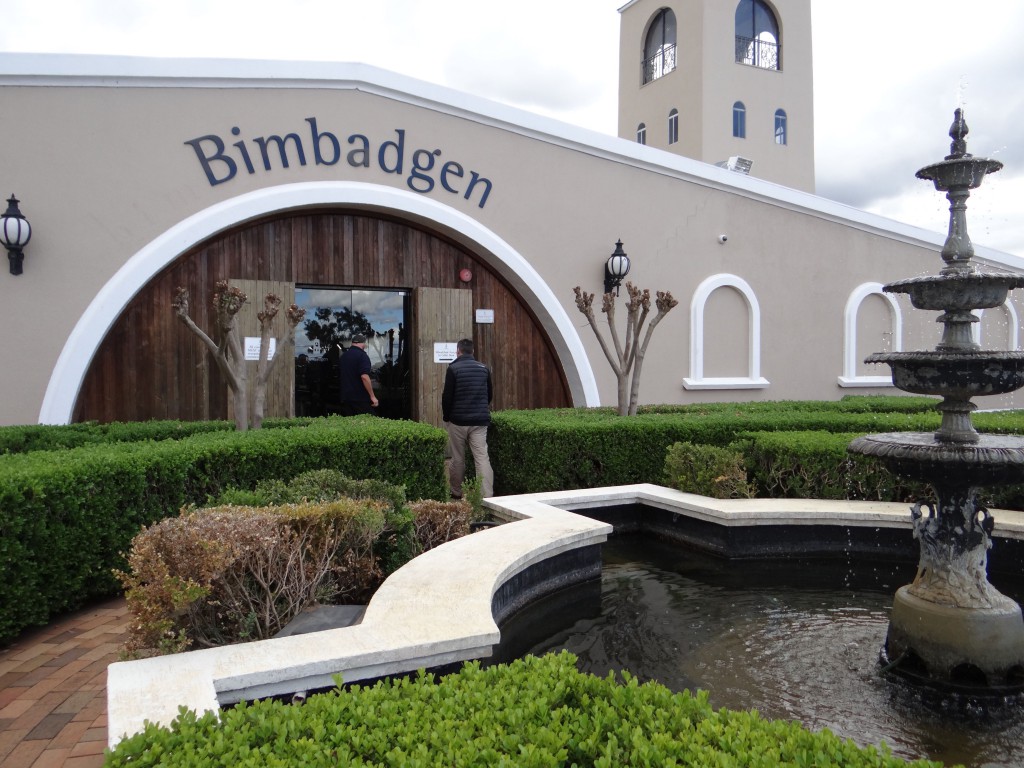 THE concert venue for this area, the views, decor and full surroundings are luxurious and rich
Richard, our guide for our tasting, was very knowledgable and patient with our creation of our own tasting plan
their $5 p.p. tasting fee was also refundable with any bottle purchase
standout wines - their Sparkling wines - the Sparkking Semillon and rosé were both lovely, and their sweet wines - specifically the Botrytis Semillon and Fortified Verdelho
piccolo bottles of their sparkling wines are available in a cooler by the entrance to the Cellar Door for quick grab-and-go
---
Scarborough Wine Co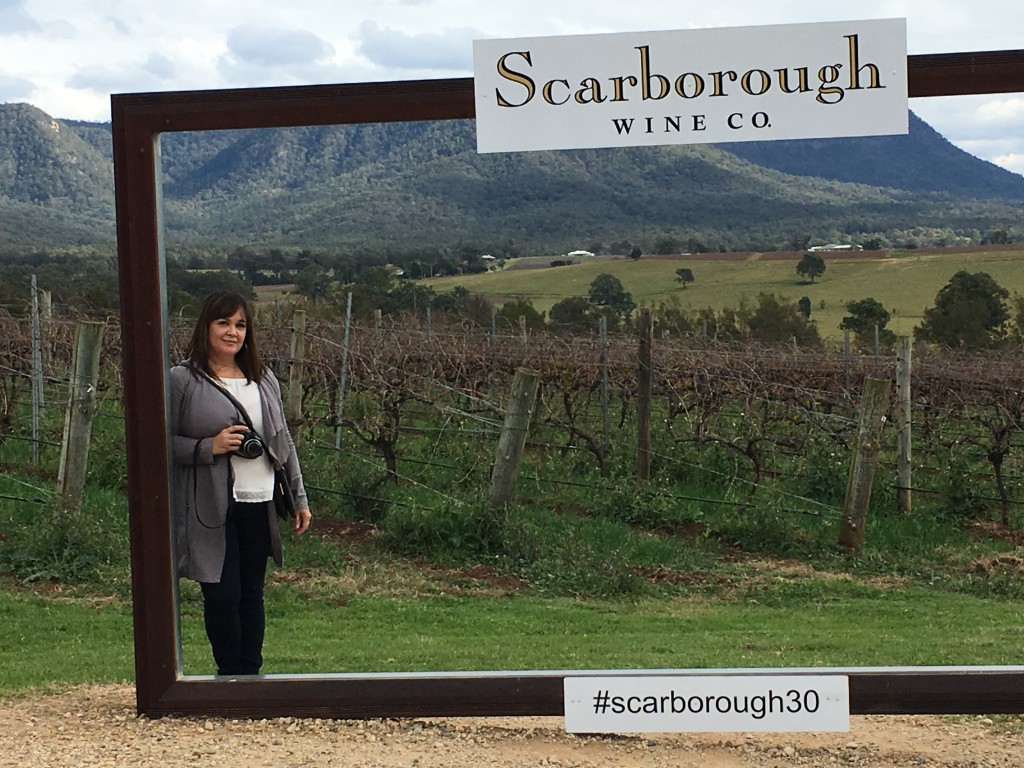 one of our favourite overall visits by the end of Day One!
The views from the hilltop parking lot were so stunning that we spent as much time taking photos up there as spent in the Cellar Door
Jackie was pleasant, knowledgeable and showed passion for their wines
The full structured tasting consisted of 10 samples and a small cheeseboard for snacking.
take-home brochures of their wine selections and recipe cards were available for visitors as keepsakes (Click here for the recipe for their Fish Pie!)
standout wines for me were their Chardonnays - the Yellow Label can be found at many local restaurants for good reason, and the recent release of "The Obsessive" is going to be magical after another 3-5 years of cellaring. I had a chance to sample and purchase their 2010 vintage (which used to be called the White Label) and I am still dreaming about the unique salty/popcorn flavours as I type this!
---
Tempus Two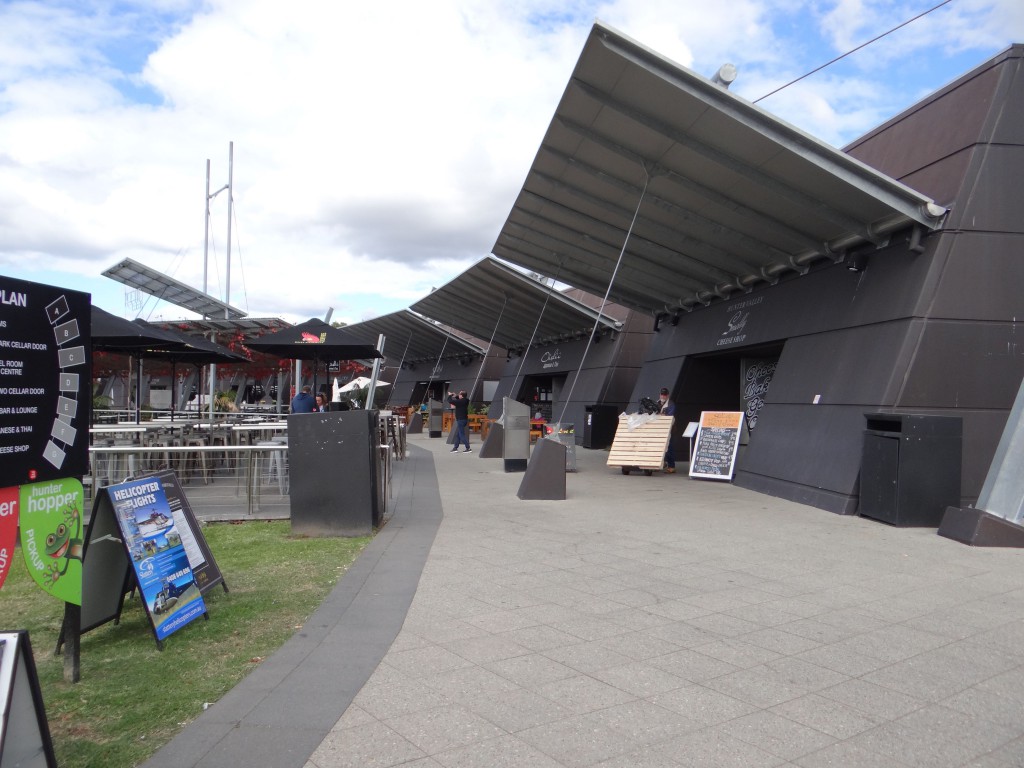 Located in the large Roche Estate Complex, visitors can visit Cellar Doors of two wineries, shop for cheese and dine in two restaurants
I came for the GSM (Grenache, Shiraz, Mourvèdre) that I kept hearing about
staff was knowledgable and pleasant but not overly friendly compared to other places
large and modern Cellar Door allows easily for groups to sample alongside individuals without feeling cramped
tasting fees are $5 p.p. but are refundable with a bottle purchase
standout wines for me: Copper Series Gewurztraminer, Pewter Series Adelaide Hills Pinot Gris, the Pewter Series Sparkling Pinot Chardonnay, and instead of the GSM, I fell in love with the 2013 Copper Series Heathcote Shiraz.


---
Meerea Park Winery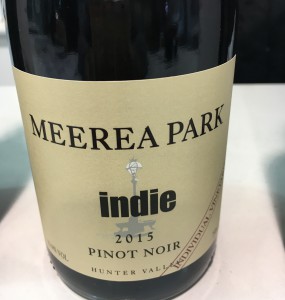 We didn't have time for a full tasting before lunch, but we managed to sample a good range in a short amount of time
Cellar Door is a bit smaller than its neighbour, Tempus Two, but more welcoming and easy
tasting fees were refundable with bottle purchase
standout wines were the Alexander Munro Aged Release Semillon, their Verdelho, Indie Semillon Chardonnay, and their Late Harvest Semillon
McGuigan Wines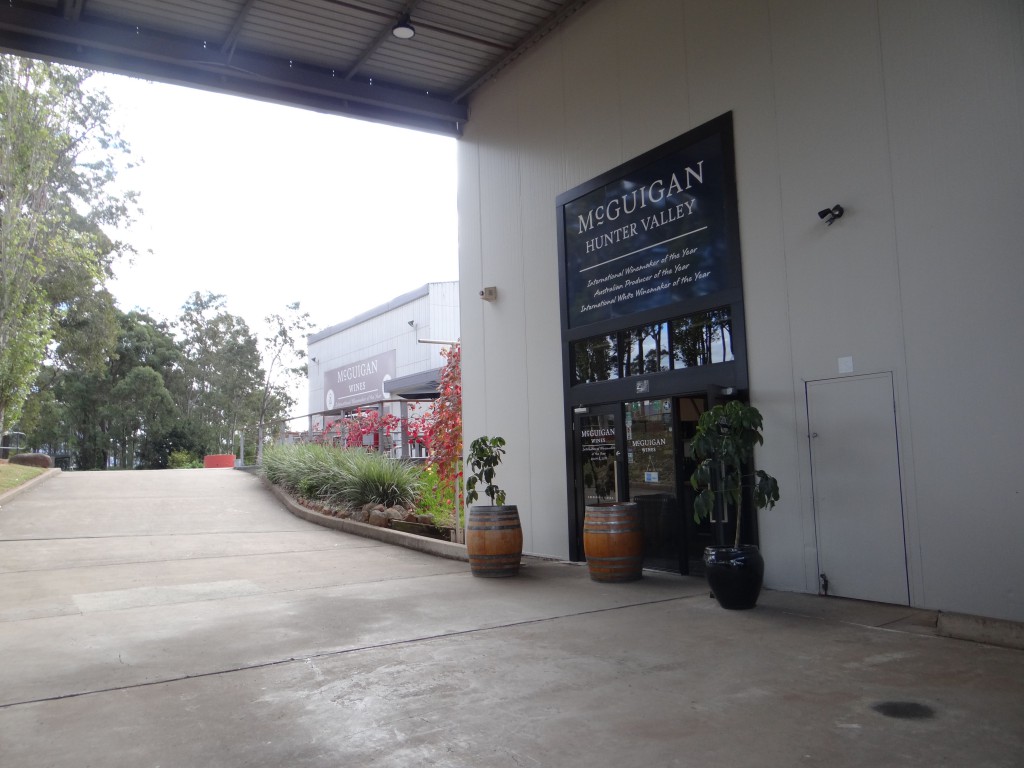 a large, well-known winery in the area, it was one of two that exports some of its best to Ontario, Canada...
International Winemaker of the Year for a fourth time in 2016
it shares some building space with the Hunter Valley Cheese Co. so it is a great all-in-one op for those who are planning to sample and stock up for a picnic
I was hoping to try some of the wines for export, but their tasting menu only included current, local wines
the standouts for me: Shortlist Semillon 2016, Personal Reserve Shiraz 2013, Shortlist Premium Cuvée Sparkling 2016
Click here for a video peek at my visit to McGuigan Wines!
---
Brokenwood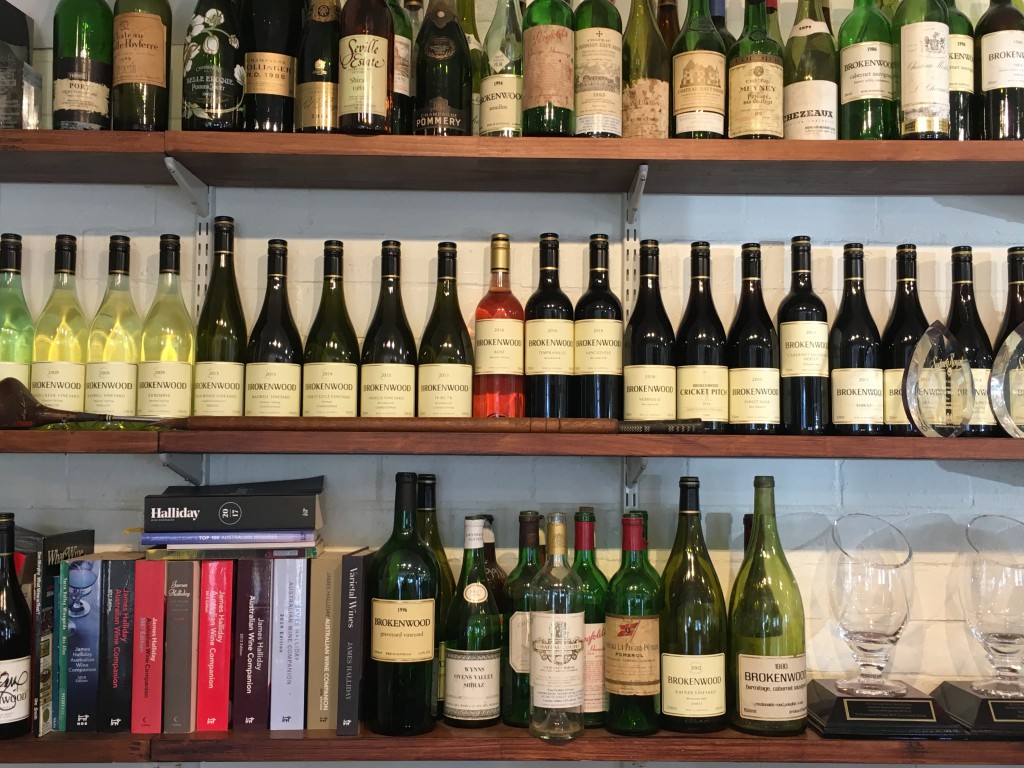 Another large and well-known winery tat exports to Ontario.
staff was knowledgable, fun to chat with and obviously loved their wine
they specialize in producing wines from grapes grown locally and love to showcase varietials from specific vineyards that they can physically point to
standouts for me: Indigo Vineyard Beechworth Chardonnay 2015, Maxwell Vineyard Hunter Valley Semillon 2009... and if you can find soemone to allow you to sample an older Shiraz from their Graveyard Vineyard - take it!
---
Hunter Distillery
When your palate need some a break from all of the wine, a stop to a distillery is a fun option. Hunter Distilery produces gin, vodka and a large amount of liqueurs to sample with many themed souvenirs and snacks to take along with you for your next journey through area.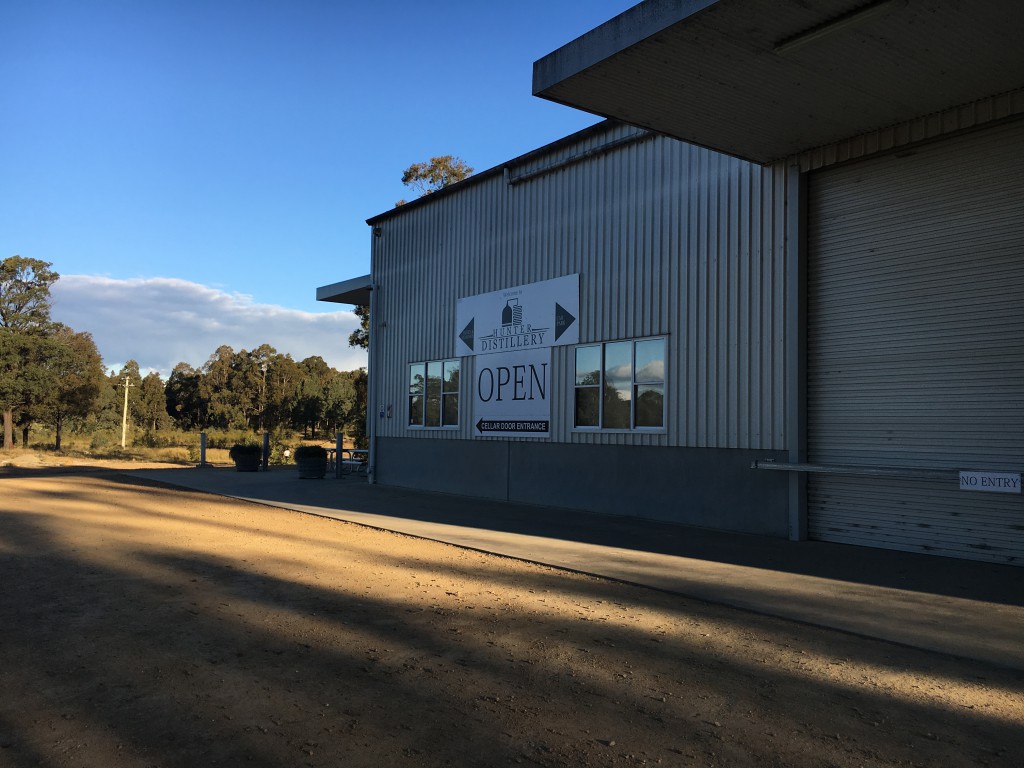 ---
Day Two
Audrey Wilkinson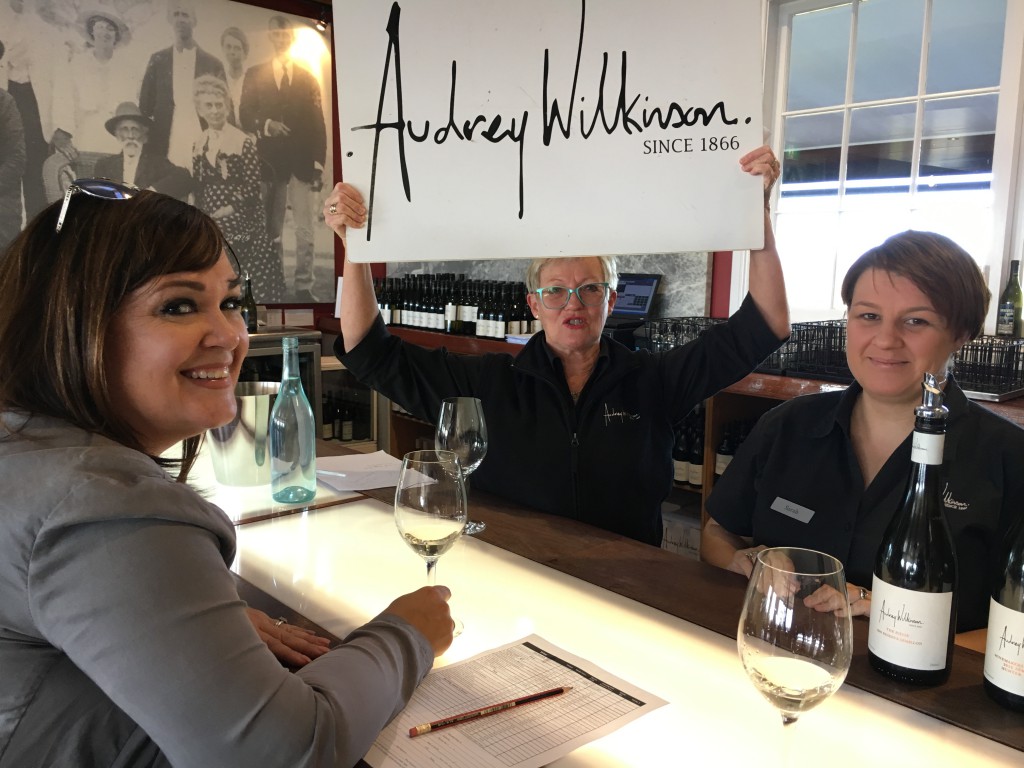 Such a perfect place to start a day of wine tasting. Audrey Wilkinson was suggested by other Cellar Doors throughout the region and they did not disappoint.
The staff are fun, knowledgeable and obsessed with GOOD wine!
They are part of a larger wine family - including their neighbour, Cockfighter's Ghost (below).
It was SO hard to chose, but a few of my favourites (including a few take-home bottles):

Audrey Wilkinson Rosé
Winemakers Select Shiraz
The Ridge 2009 Reserve Semillon
---
Cockfighter's Ghost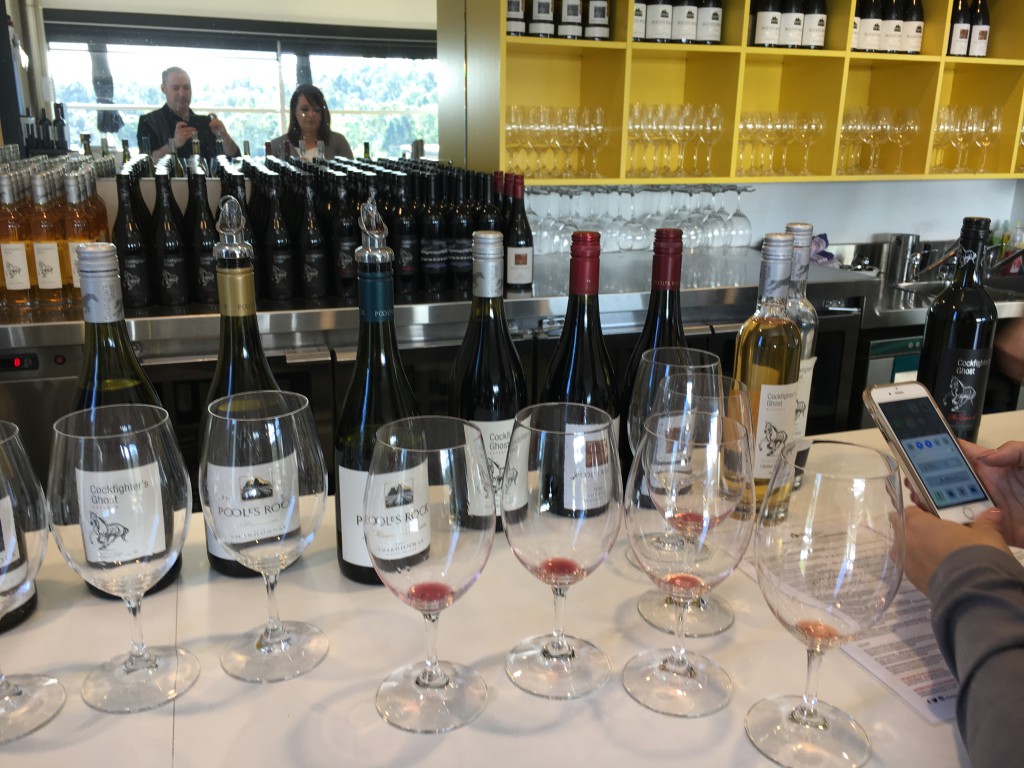 My husband heard of this winery before (research and previous sampling), so we made a stop right after Audrey Wilkinson. And WOW!
The LCBO does carry the Cockfighter's Ghost Semillon and I remembered seeing a Shiraz on a restaurant menu not that long ago, but their full range was better than I anticipated.
A couple of others I suggest trying...

Cockfighter's Ghost Pinot Noir/Chardonnay 2010
Pooles Rock 2005 Semillon
Liqueur Semillon
---
McLeish Estates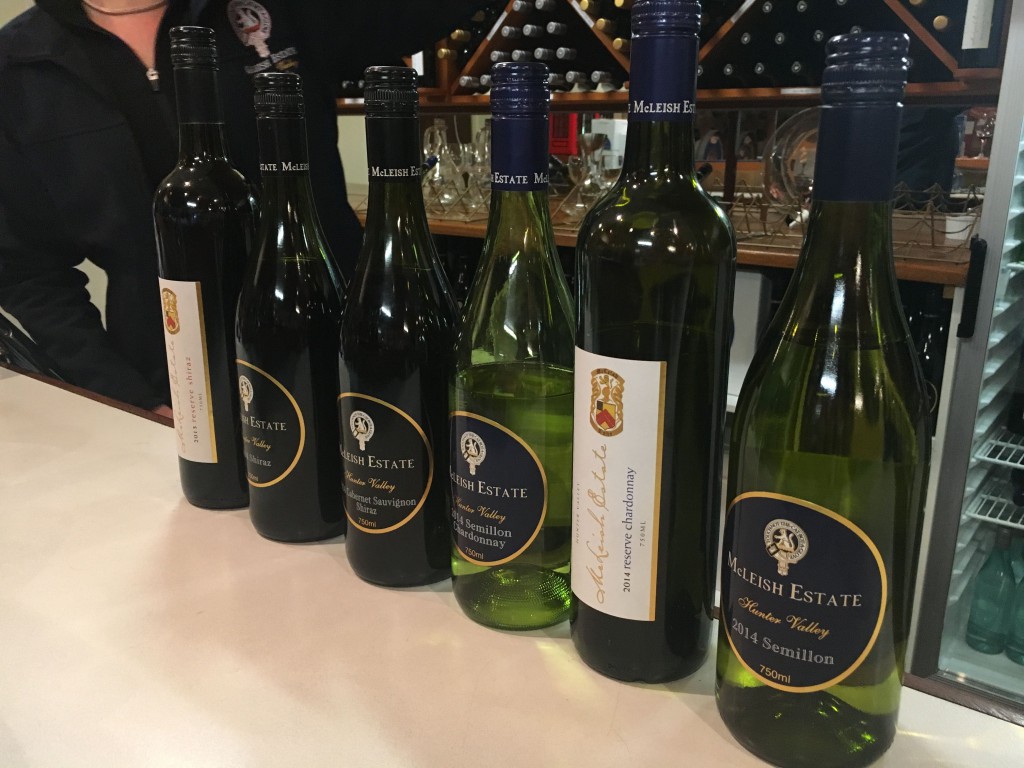 Well-known for its award-winning wines, McLeish Estates is a true family legacy in Hunter Valley. (Make sure to say Hello to Jessica for me, when you stop by!)
I really wish I could have taken home more than the couple of bottles, but my favourite sips were...

McLeish 2014 Reserve Chardonnay
McLeish 2013 Reserve Shiraz
and the STELLAR 2014 Semillon/Chardonnay!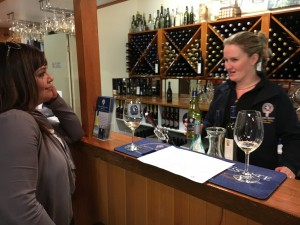 ---
Briar Ridge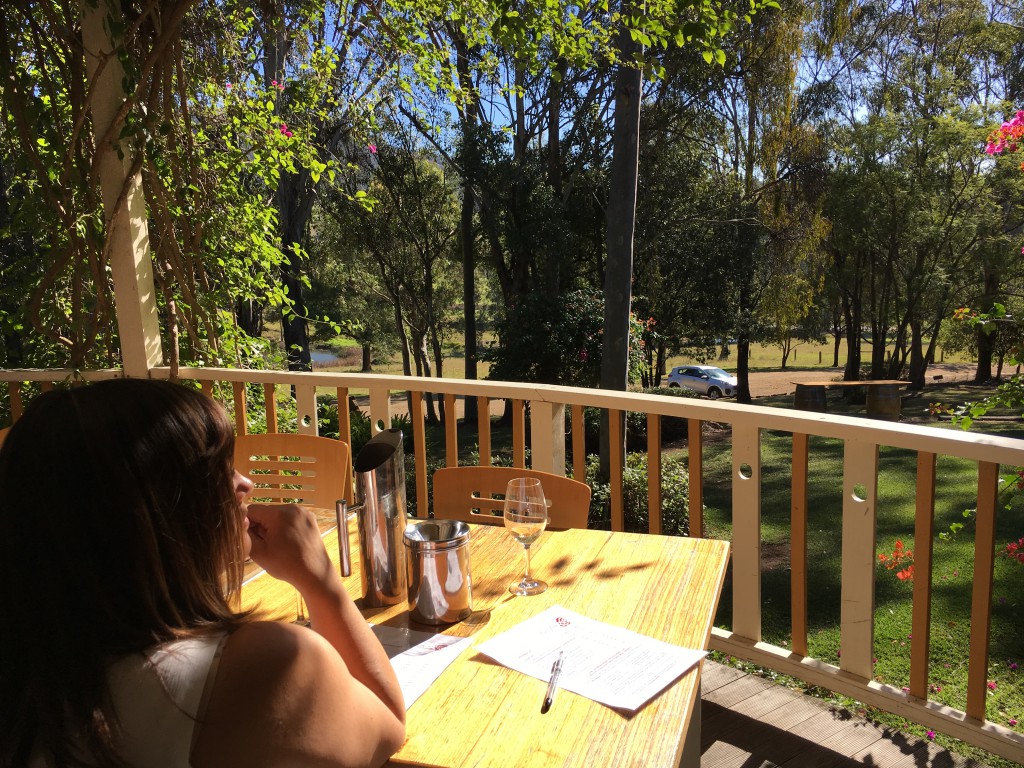 It may have been the beginning of winter, but we lucked out with a sunny afternoon so we could have our tasting with Kurt out on the patio.
Their Head Winemaker, the award-winning Gwyn Olsen, creates wines that are delicate and unique. The Single Vineyard range is a great example of why Gwyn is such a superstar.
Some of my other favourites...

Old Bush Vines Trebbiano
Old Vines Shiraz
Limited Release Petit Verdot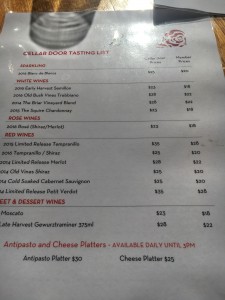 ---
Lake's Folly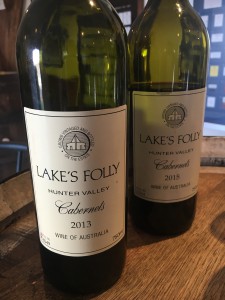 These wines are hard to find, but worth the search here in Ontario. Maybe at a restaurant that has a great import list?
They make limited quantities of only the best wines they can offer.
Their motto should be: "If you can, do one thing WELL."
One of their most famous ones is the Lake's Folly Cabernets. The 2014 is currently still listed in Ontario but is currently out of stock. I had the chance to sample both the 2013 and 2015 and was lucky to grab a 2013 to bring home with me.
My other take-home was the big and bold 2016 Chardonnay...simply divine!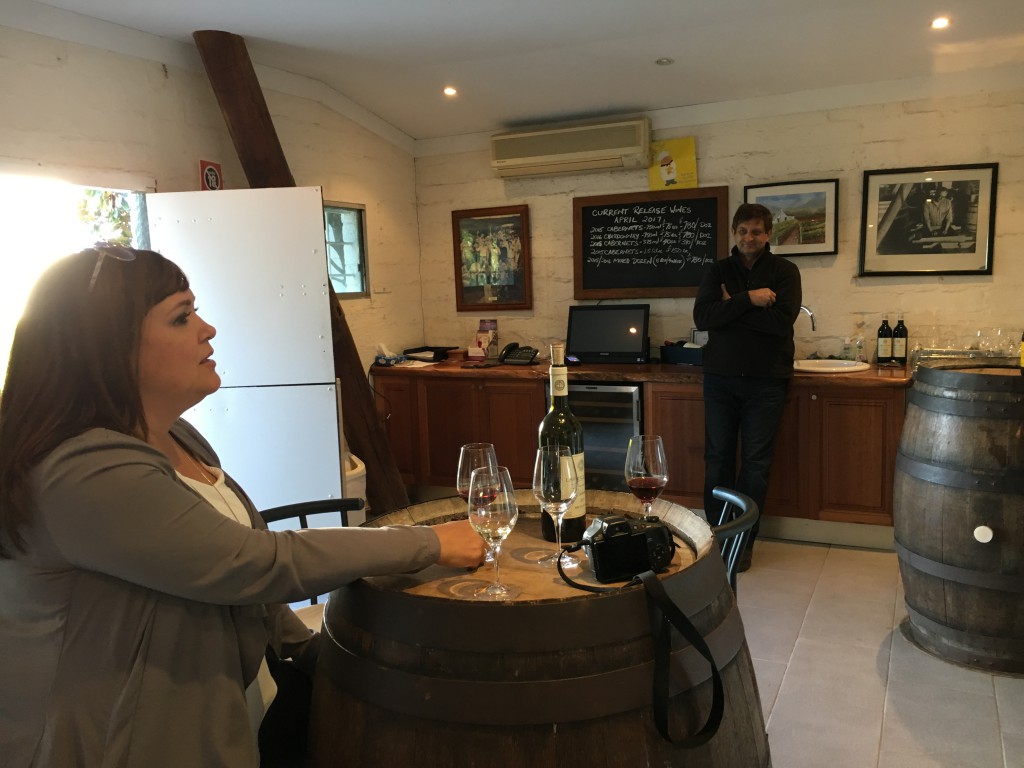 ---
Pepper Tree Vineyards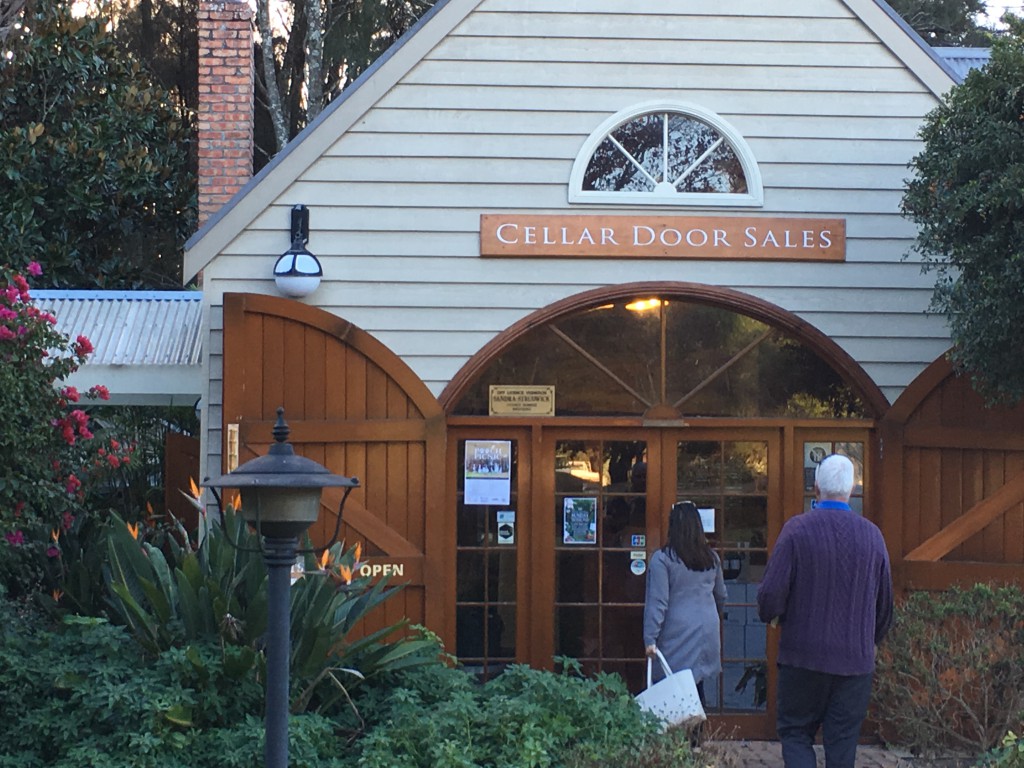 Our final stop in Hunter Valley after two days of tasting and although I was getting tired, I wanted to ensure to stop here since they have a couple of wines available here in Ontario and I wanted to sample their whole range. I am glad I took the time !
If you're game to try a bottle, look for:
If you get a chance to visit, try these other top-notch wines...

"The Gravels" 2012 Shiraz/Voignier
"Sticky Pig" Pinot Gris
---
Check back here occasionally, as well, as I update any distributor information that I confirm shipments.