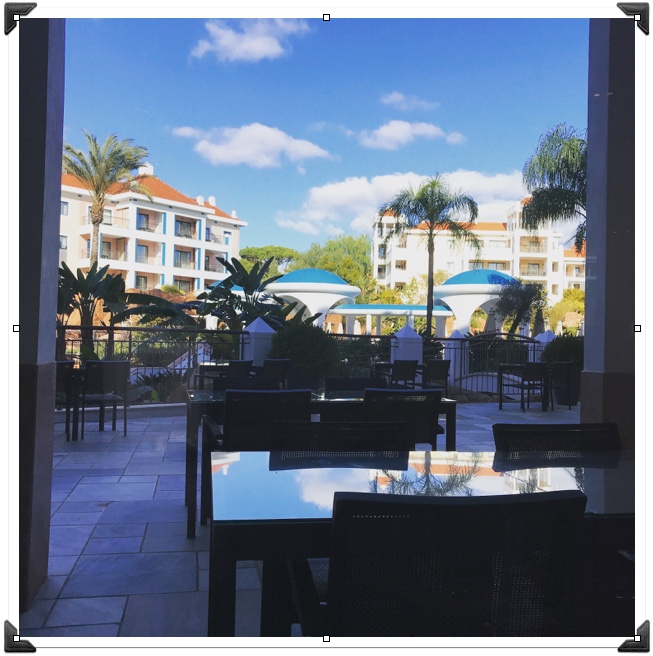 The end of December is my usual getaway for some sunshine prior to the New Year.
We have traditionally booked an all inclusive getaway to somewhere in Caribbean, Mexico, Central America. It is easy to book and even easier to enjoy.
With the hurricanes and other weather issues over the last year, we thought that those areas may need some TLC to get them back to their usual service levels and also decided that we needed a change of scenery and culture.
So we looked eastward.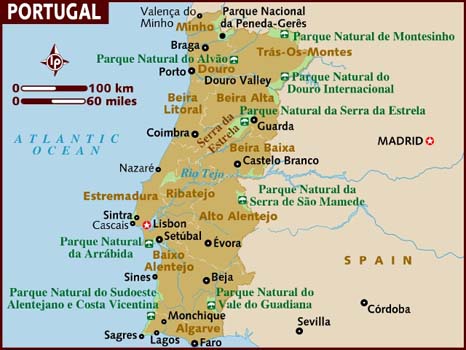 Portugal was one of our first overseas destinations when my husband and I first started to travel together. It was partly because we loved the style of food and wine, it was close to the Spanish border (so we can visit two countries in one trip) and although the flight costs are about the same to just about any destination in Europe, the day-to-day expenses in most of Portugal are much more economical.
If you have travel miles saved up or have advance time to watch flight prices before booking, you can find some great deals.
In case you were wondering...our flight costs were $2000 for the two of us (including taxes) round trip to Faro (via a connection in Lisbon) with TAP Portugal.

(If we were more flexible with our departure and arrival dates, I am sure we could have paid a lot less.)
Most flights here will land in Lisbon to start, so before you choose a connecting flight to another city, look up the driving distance as an alternative. Although we flew to Faro for this trip, we could have driven here from Lisbon in about 2 hours.
As for other local prices to visit here?
Our rental luxury suite apartment (in a larger Hilton complex) in the town of Vilamoura - just outside of Faro - is $128.00 CDN per night though hotels.com
A decent glass of wine in most restaurants will cost 2€ , but you can get a full bottle for the same price at a local supermarket.
Most restaurant dishes are priced between 9€ and 15€ but are usually meant to be shared.
Which area should you visit first in Portugal?
Here are three of my favourites...
Porto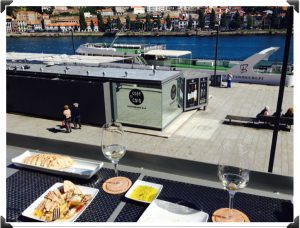 The famous, northern city along the Douro River is the home of port. The stunning views along either side of the Douro Valley make for some breathtaking sightseeing and nearby port and winemakers can keep you busy and well-lubricated as you wander the cobblestone streets looking for the next dish of pork and clams.
This is a destination to choose if you love wine and want to park yourself for your entire getaway. It is a bit remote from other major centres but you are close enough to the ocean to get in some beach time.
I would suggest visiting here in the spring or fall.
Lisbon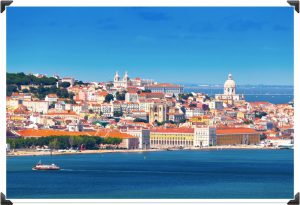 Big lights, big city - and always a lot happening.
It's Portugal's capital and one of the most cosmopolitan areas in the country with visitors coming from all over the world. Plenty of shopping - both in modern malls and in tiny downtown side streets, plenty of world-class dining and it is also close to the ocean so you can have the best views while you sip your glass of port at sunset.
If you have a rental car, you can take a day to go and visit the luxurious seaside area of Sintra. It sits among some of the most beautiful natural park areas in Europe and has many high-end accommodation choices nearby if you want to vacation like the stars!
I would suggest visiting Lisbon in early summer.
The Algarves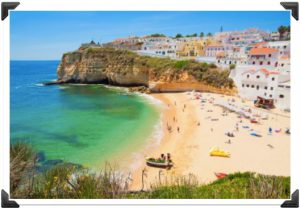 Beaches, golf, boats and dining...and not always in that order.
Most of the southern coast of Portugal is named "the Algarves" after the once-titled area kingdom of the same name.
The city of Faro is in the center of the area and where most international flights land in this area.
The entire Algarves area is comprised of hundreds of towns and cities that cater to tourists. All have public beaches, some have marinas, most have a bustling waterfront area and dining scene.
It is also the closest area to the Spanish border.
Faro is approximately a 1 hour drive from the Spanish border, with an additional 30 minutes to the old city of Huelva, Spain and another hour to reach the city of Seville.
Day trips to Spain are easy from the Algarves so you can have the best of both countries in one visit.
If you want to be sunbathing, I would stick to warmer months to visit this area.
For the best prices, smaller crowds and daily temperatures around 15°C, winter can work too. 🙂
After all...the food and wine is just as spectacular any time of year!