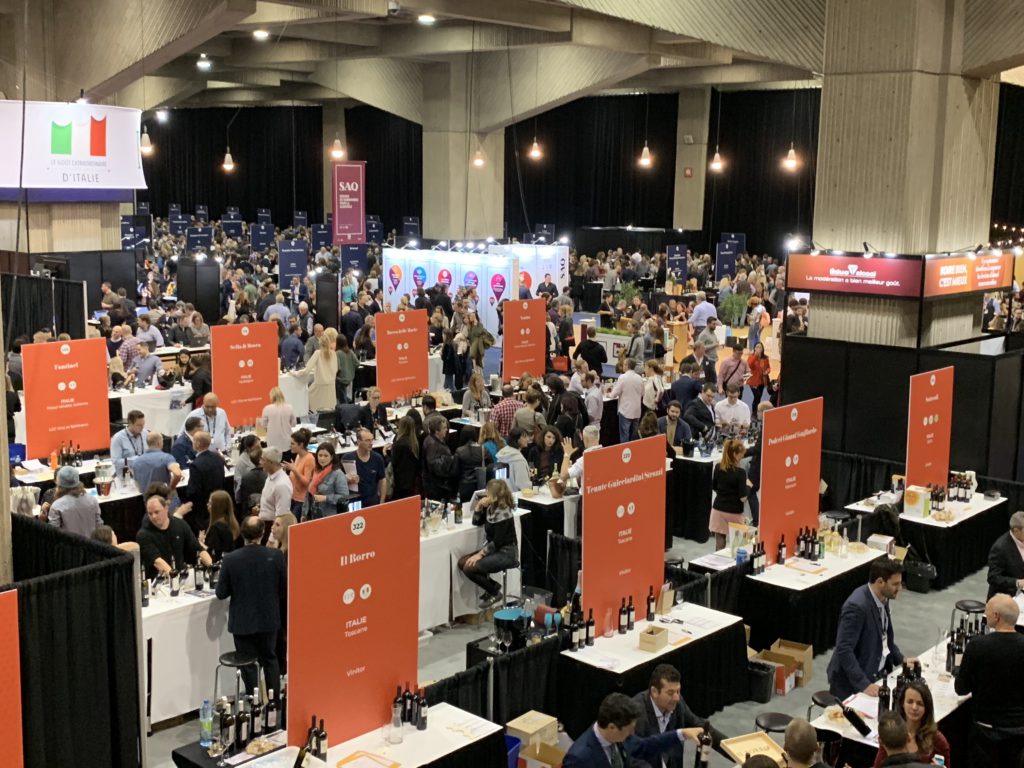 To fully appreciate the 2018 event this year, I decided to spread out my tastings over two days.
Being rushed or consuming too much in one sitting can numb the palate and cause you to miss some stellar finds.
Every year, the event features one country, region or wine style to give more space and focus to...and this year, it was all about Italy.
With a special section devoted to Chianti Classico with an attached bistro, it encompassed almost 1/3 of the venue's floor space to allow for Italian producers to chat with guests and offer some of their best offerings from the past and present.
I decided to focus on whites, sparkling and lighter reds for this event (there are almost 1500 things to sample) since I would be heading to a Chilean wine tasting later that same week.
For a full audio rec-cap of all of my tips to visit this show - and in case you want to plan to meet me there next year, CLICK HERE to listen to the recent "Crew Takes" podcast episode (or you can download it from your favourite podcast player).
Here is a brief gallery of some of my favourites from this year's show that are available through the SAQ:
For the rest of the photos - including those favourites that were only available for private order, visit the Crew Takes page.