Here are the stats...
Even after spending...
2 1/2 hours in the trade tasting session
- and then...
another 2 hours in the public evening session...
I still only managed to get through 1/2 of the samples this year.
Now that I am focusing on meeting the winemakers, sales managers and other industry professionals there to sample and chat, my go-to plan of starting with the white wines only may have to change for future events.
The Ottawa show was set up in The Westin Ottawa with plenty of walking room between tables that were set up along all four outer walls and smaller squares in the center of the room.
I had figured it would be best to skip using the map provided and just start on my left with the first table on the outside wall and work my way clockwise from there - starting with only the whites as I went along.
I tried a mix of old favourites that were being re-released this year but mostly focused on what was new to narrow down my options a bit.
I also thought I was being smart by asking for interviews for my podcast as I went to each table with a promise to return to record it just before the trade tasting session was over. By time the lights were flickering - signalling the '5-minute warning' - I had only visited the outer walls and time to record 3 very short interviews.
After a short, busy dinner break, I returned to the hall to quickly finish the interviews I promised in the afternoon and then continued on to squeeze in some lighter red sampling while I still have the palate and the stamina.
On a positive note, I definitely found some new favourites (see below).
Some are being released later this year and others have to be ordered direct from a distributor BUT just may show up on your favourite restaurant's wine list in the coming months.
(Perhaps check with your local LCBO for exact information on arrival dates?)
Even though I spent my day with mostly white wine, it was definitely a glimpse into the "better-late-than-never" spring season.
I am just hoping that I can convince the organizers to give us wine nerds a little longer at the trade tasting next year so I can share more options with you in the future.
New Releases - Available Now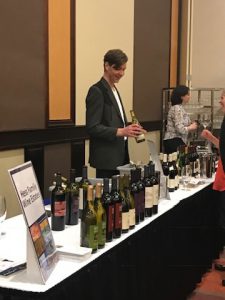 Francis Ford Coppola Director's Chardonnay 2015
Liberty School Chardonnay 2015
Rodney Strong Russian River Valley Estate Pinot Noir 2015
Lake Sonoma Russian River Chardonnay 2014
Matanzas Creek Sauvignon Blanc 2016
To Be Released In 2018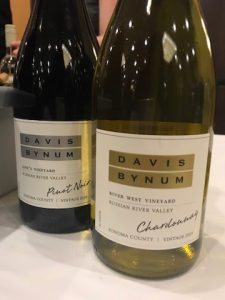 Cline Chardonnay 2016
Meiomi Rose 2016
Davis Bynum River West Vineyard Chardonnay 2015
Simple Life Pinot Noir 2016
Simple Life Rose 2017
Sebastiani CA Chardonnay 2016
Francis Ford Coppola Diamond Collection Chardonnay 2016
Ironstone Reserve Estate Grown Chardonnay 2015
Stags' Leap Hands Of Time Chardonnay 2016
Stags' Leap Napa Valley Viognier 2016
Wente Riva Ranch Single Vineyard Chardonnay 2016
Wente Estate Grown Louis Mel Sauvignon Blanc 2016
Private Order/Consignment Only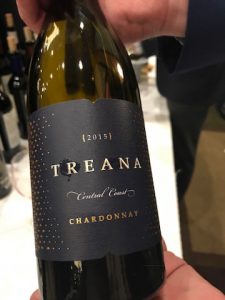 Robert Mondavi Private Selection Bourbon Barrel Aged Chardonnay 2016
Treana Chardonnay 2015
Austin Hope Cabernet Sauvignon 2015
WALT Sonoma Coast Chardonnay 2016
WALT Bob's Ranch Pinot Noir 2016
Domaine Chandon Sweet Star NV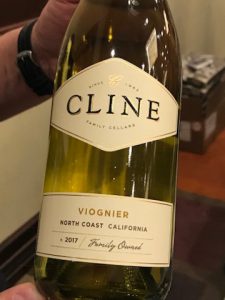 Tom Gore Chardonnay
Davis Bynum River West Chardonnay
Kathryn Hall Cabernet Sauvignon