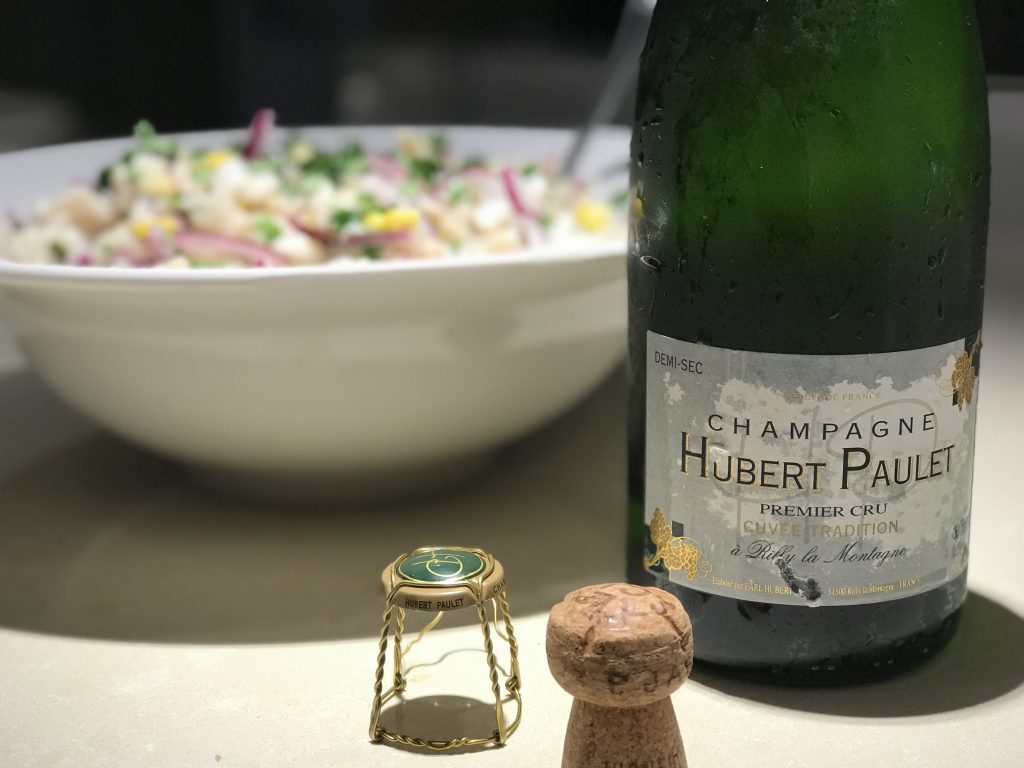 One of my most popular classes during the Holiday Season - or for other special occasions - is my Sparkling Wine Class (also known as All About Bubbles).
My goal during this class isn't just to explain the technique behind the making of this festive tipple or simply to list the countries who make it and the varietals they use, but I aim to convince the guests that a good sparkling wine can also be paired with a variety of sweet or savoury dishes - just like any other wine.
As an example, I hunted down a terrific Premier Cru Demi Sec Champagne from Hubert Paulet to kick off the evening and just like any other pairing, I thought about what would be a good balance for the flavours in the wine, it's sugar level and how I wanted the meal progression to unfold.
I chose a simple and fresh Peruvian-style Ceviche with a bit of a spicy kick to balance out the slight sweetness of the wine and a burst of fresh lime for a nod to the champagne's acidity.
The Ceviche was a hit for even those in attendance who were leary about the citrus-"cooked" fish (or fish in general) but with the wine as it's partner, it was not only the favourite starter but was constantly re-visited throughout the evening.
Try replacing your usual wine pairing for something sparkling for the upcoming entertaining season.
Or better yet...buy a variety of styles, set out an array of appetizers and allow your guests to mix and match until the find their favourite pair!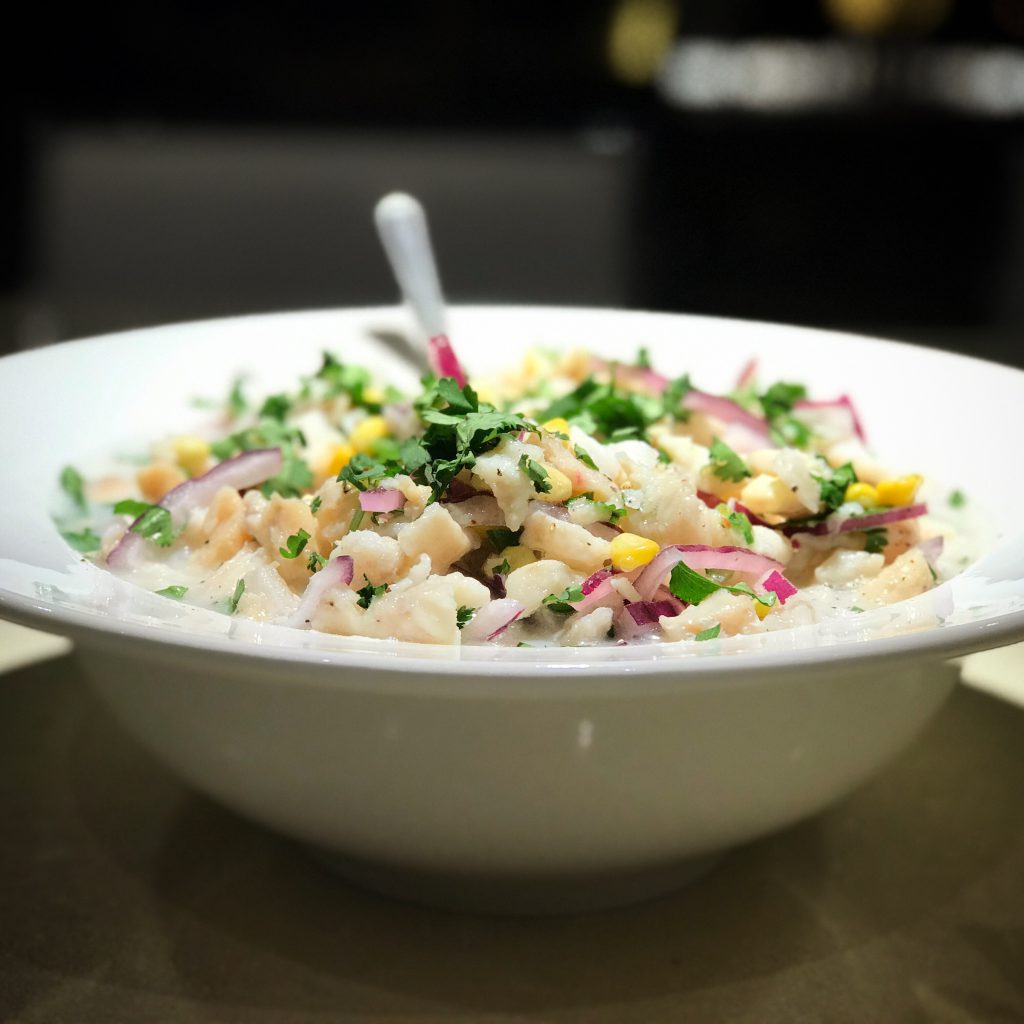 Peruvian-Style Ceviche
Makes 8 Servings
2 lb haddock or wild tilapia, cubed
8 cloves garlic, chopped
1 tsp salt
1/2 tsp freshly ground black pepper
1 tbsp fresh cilantro, chopped
1 habanero pepper, seeded and chopped (or jalapeñ0 as a substitute in a pinch)
10 limes, juiced
1/3 cup fresh corn
1 red onion, thinly sliced and roughly chopped
tortilla chips, for serving
DIRECTIONS
1. Combine all ingredients except red onion and mix well.
2. Place red onion on top of the mixture, cover the dish and allow it marinate in the refrigerator for at least 2-3 hours before serving.
3. Before serving, mix well and serve with crisp tortilla chips.
Like this recipe? Why not try this one as well?
---