Flying For Flavour is a delicious and entertaining weekly podcast showcasing the best of the food, wine and travel.
Your host, Stephanie Piché, serves up interviews, recipes, tips and the occasional bar-side chat...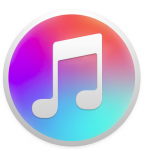 SUBSCRIBE ON ITUNES (please consider leaving us a review!)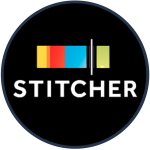 LISTEN on STITCHER RADIO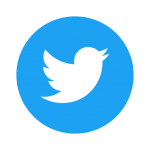 FOLLOW STEPHANIE ON TWITTER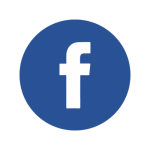 LIKE US ON FACEBOOK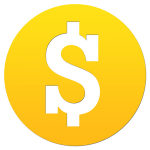 ADVERTISE WITH US


 SIGN UP BY EMAIL
---
Food, Travel & Our Pets
Episode Notes
A note from Stephanie...
I have always been an animal lover, but since I moved out of my parents' home and into my own, I have only been an occasional pet sitter and have not had to worry about taking a pet in the car often, let alone on a plane or out to eat.

As I have been travelling the world, I have noticed more people bringing their pets out with them than ever before - and since this is obviously a trend that doesn't show any decline, I wanted to find out about the rules, the tips and tricks to successfully integrating our pets into this world of food, wine and travel.

This episode is almost a full hour in length...sorry, but I couldn't cut any of it out. Too informative! Enjoy, my Pet Lovers!
Note: If you are just finding this podcast page through a Google search and haven't listened to it...you can either click on the built-in player below, click on the red box on the bottom to see ALL the episode links OR just look for us on iTunes (link is above)!
Contributors
Lori Johnston-Harris, Multi Menu Sudbury & Volunteer at PetSave Sudbury
Sudbury's "Secret Servers"
Anne McNamara, Longtime Pet Owner & Traveller
 ________________________________________
Bonus Recipes
This is the time of year that you should start thinking about getting AHEAD in your food prep schedule for the holiday entertaining season.
Here are your first two recipes that can be made ahead and if wrapped well, can be stored in the freezer for a few weeks.
 ________________________________________
Resources & Links
Ontario Food Premises Regulation 562, Section 60
"60. (1) Subclause 59 (e) (ii) does not apply to,

(a) a service dog serving as a guide for a blind person or for a person with another medical disability who requires the use of a service dog, if the service dog is in an area of the food premise where food is served, sold or offered for sale;

(b) live birds or animals offered for sale on food premises other than food service premises where the medical officer of health has given approval in writing for the keeping of the birds or animals on the premises; or

(c) live aquatic species displayed or stored in sanitary tanks on food premises.

R.R.O. 1990, Reg. 562, s. 60; O. Reg. 74/04, s. 4 (1).

(2) A dog other than a guide dog for the blind is a service dog for the purposes of clause (1) (a) if,

(a) it is readily apparent to an average person that the dog functions as a service dog for a person with a medical disability; or

(b) the person who requires the dog can provide on request a letter from a physician or nurse confirming that the person requires a service dog. O. Reg. 74/04, s. 4 (2). "
Other Links
Airline PET Policies
 ________________________________________
Want to travel with Stephanie?
 ________________________________________
Please make sure to rate Flying For Flavour on iTunes so we can spread the passion for all things food, wine & travel!

Have a show idea or a suggestion of someone Stephanie should interview?
Email us at: