Flying For Flavour is a delicious and entertaining weekly podcast showcasing the best of the food, wine and travel.
Your host, Stephanie Piché, serves up interviews, recipes, tips and the occasional bar-side chat...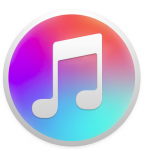 SUBSCRIBE ON ITUNES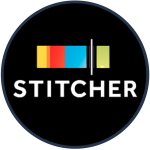 LISTEN on STITCHER RADIO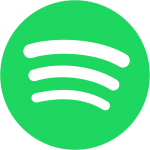 LISTEN on SPOTIFY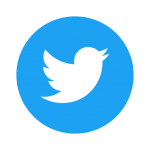 FOLLOW STEPHANIE ON TWITTER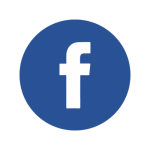 LIKE US ON FACEBOOK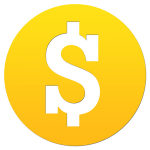 ADVERTISE WITH US


 SIGN UP BY EMAIL
---
The NEW Canada Food Guide
Episode Notes
A note from Stephanie...
I remember a few of the older versions of this guide from grade school. We were taught the same rules, with very few changes, but maybe with more detail every year in Health class.

I have seen diet trends come and go, travelled the world and seen what other humans are eating first hand...but still our Canadian food rules stayed the same....and I never noticed or gave it much thought.

Over the last 5 years or so, I have been listening to my body more than what I see on TV or read about online. I have made my own rules that keep me sane and functioning and the more I learn about the food industries and the politics they involve themselves in - I am glad I am being my OWN guide.

In this episode, I offer a bit of background, what is rumoured to be coming and how it may change future generations of Canadians and how they feed themselves.
Note: If you are just finding this podcast page through a Google search and haven't listened to it...you can either click on the built-in player below, click on the red box on the bottom to see ALL the episode links OR just look for us on the other players mentioned above!
________________________________________
Resources & Links
https://www.theglobeandmail.com/news/national/a-taste-of-whats-to-come-inside-the-big-revamp-of-canadas-food-guide/article35728046/
https://www.huffingtonpost.com/entry/progress-canadas-new-food-guide-will-favor-plant_us_5966eb4ce4b07b5e1d96ed5e
BONUS RECIPES
Vegetable And Chickpea Curry
Makes 4 Servings
3 cups Cauliflower Florets
2 cups Chickpeas, Rinsed And Drained
1 cup Frozen Cut Green Beans
1 cup Carrots, Sliced
1/2 cup Onion, Chopped
2 cups Vegetable Broth
2 tsp Curry Powder
1 1/2 cup Light Coconut Milk
1/4 cup Fresh Basil, Shredded
Cooked Brown Rice, Optional
DIRECTIONS
1. In a 3 1/2 - 4 qt slow cooker, combine couliflower, chickpeas, green beans, carrots and onion. Stir in broth and curry powder.
2. Cover and cook on low-heat setting for 5 to 6 hours or on high heat setting for 2 1/2 to 3 hours.
3. Stir in coconut milk and shredded basil leaves. Spoon rice, if using, into bowls, and ladle curry over the top.
Click here to download the PDF version.
Roasted Cauliflower And Sesame Spread
Makes 4 Servings
INGREDIENTS
4 cups Cauliflower, Halved Crosswise, Thinly Sliced
1/4 cup Vegetable Oil
1 1/2 tbsp Fresh Ginger, Minced
1 1/2 tsp Ground Coriander
Kosher Salt
3 tbsp Tahini (sesame seed paste)
3 tbsp Fresh Lemon Juice
3 tbsp Cilantro,Chopped Sesame Seeds
Pita Bread,Or Chips, For Serving
DIRECTIONS
1. Preheat the oven to 450F. In a large bowl, toss the cauliflower with the oil, ginger and coriander and season with salt. Spread the cauliflower with the oil, ginger and coriander and season with salt. Spread the cauliflower on a rimmed baking sheet and roast for about 40 minutes, stirring once or twice, until tender and lightly browned in spots. Let cool slightly.
2. Transfer the cauliflower to a food processor. Add the tahini and lemon juice and pulse to a chunky puree; season with salt. Add the cilantro and pulse just until incorporated. Transfer the spread to a bowl and sprinkle with sesame seeds. Serve warm with pita bread or chips.
Click here to download the PDF version.
________________________________________
Want to travel with Stephanie?
 ________________________________________
Please make sure to rate Flying For Flavour on iTunes so we can spread the passion for all things food, wine & travel!

Have a show idea or a suggestion of someone Stephanie & the Flavour Team should interview?
Email us at: