Flying For Flavour is a delicious and entertaining weekly podcast showcasing the best of the food, wine and travel.
Your host, Stephanie Piché, serves up interviews, recipes, tips and the occasional bar-side chat...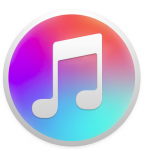 SUBSCRIBE ON ITUNES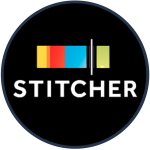 LISTEN on STITCHER RADIO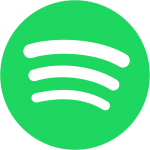 LISTEN on SPOTIFY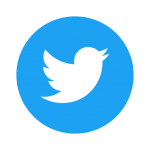 FOLLOW STEPHANIE ON TWITTER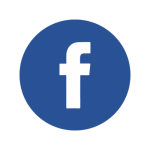 LIKE US ON FACEBOOK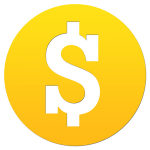 ADVERTISE WITH US


 SIGN UP BY EMAIL
---
Icewine 101
Episode Notes
A note from Stephanie...
Even when I first start drinking wine, I found the sweeter styles a little cloying.

As I tasted more wine from around the world throughout my adulthood, I enjoyed experimenting different sweetness levels.

Now I prefer to have a little something sweet in my glass after dinner instead of dessert and I am a proud Canadian who brags worldwide about our Canadian icewine...there is NOTHING like it!

...and I like it sparkling, too!
Note: If you are just finding this podcast page through a Google search and haven't listened to it...you can either click on the built-in player below, click on the red box on the bottom to see ALL the episode links OR just look for us on the other players mentioned above!
________________________________________
Featured Wines
What we sampled on today's show...
Palentine Hills Cabernet Sauvignon Icewine
Palentine Hills Riesling Icewine - is not currently available, but we suggest you try...
Palentine Hills Gewurtztraminer Icewine
or
or
Henry of Pelham Riesling Icewine
Here are some other favourites for you to try...
Cave Spring Riesling Icewine 2014
Inniskillin Cabernet France Sparkling Icewine 2012
________________________________________
News, Resources & Links
https://www.vice.com/en_ca/article/paqwxv/an-assistant-allegedly-stole-dollar12-million-of-goldman-sachs-execs-wine-vgtrn
https://www.ctvnews.ca/…/cara-s-ready-for-u-s-and-canadian-…
http://business.financialpost.com/news/economy/canada-and-rest-of-trans-pacific-partnership-agree-to-revised-text-say-reports
https://www.cbsnews.com/news/delta-airlines-emotional-support-animal-policy-change-service-animals-dogs-incidents/
https://www.sudbury.com/local-news/lack-of-planning-led-to-near-collision-at-sudbury-airport-820596
Click the Zaher banner below to find out about Deke's school fundraising program!

________________________________________
Bonus Recipes
Pear-Almond Tart
Makes 8 Servings
Cooking Spray
2 Pears, Peeled, Cored And Sliced Into 12 Wedges
1 tbsp Lemon Juice
1 tbsp Dark Brown Sugar
1/2 cup Raw Almonds With Skins
1/2 cup Granulated Sugar
3/4 cup All Purpose Flour
1/2 tsp Baking Powder
1/4 tsp Salt
1 Egg
1 tsp Lemon Zest,Grated
2 1/2 tbsp Butter,Chilled
Preheat oven to 375F. Toss pears with juice and brown sugar. Pulse almonds with white sugar - add flour, baking powder and salt. Add egg, zest and sliced butter. Pulse. Press dough in tart pan. Arrange pears over dough, brush with more juice mixture - reserve remaining. 45-50 minutes...brush with more juice after 40 minutes. let cools lightly before serving.
Chicken Liver Mousse
Makes 1 cup
1/4 cup butter
1/4 cup onion, chopped
1/8 tsp garlic, chopped
8 oz chicken livers, cleaned
1/4 tsp curry powder
1/4 cup sour cream
salt and freshly ground pepper
1. Heat butter in skillet over high heat. Add onions and garlic and sauté until softened, about 1 minute. Add chicken livers and fry for 3 minutes or until still slightly pink in middle. Add curry powder for the last minute of cooking.
2. Place in food processor and puree until smooth. Add sour cream and blend until combined. Season with salt and pepper.
Click here to download the PDF.
Blue Cheese & Dried Fruit Terrine
Makes 10 Servings
1 lb blue cheese
1 cup mascarpone cheese
1 tbsp honey, optional
1/2 cup walnuts, toasted and chopped
1/2 cup pistachios, toasted and chopped
1/2 cup dried apricots, chopped
4 large dried figs, chopped
1/2 cup currants
black pepper
Mash the mascarpone together with the blue cheese, honey and pepper. Avoid a food processor so the cheese doesn't turn green-ish.
Stir through the nuts and dried fruits. Season with some pepper. Wrap in plastic and shape into terrine. Refrigerate several hours until firm. Serve with an assortment of rustic country breads or crackers and decorate with some whole dried fruits and nuts if you like.
Click here and download the PDF.
________________________________________
Want to travel with Stephanie?
 ________________________________________
Please make sure to rate Flying For Flavour on iTunes so we can spread the passion for all things food, wine & travel!

Have a show idea or a suggestion of someone Stephanie & the Flavour Team should interview?
Email us at: