So...
You have always wanted to go to Manhattan but are nervous about where too start, how much it will cost, is it safe and not-so-scary in the Big Apple?
Here is the 411 on travelling from Ontario to New York City and what you can expect...
Packing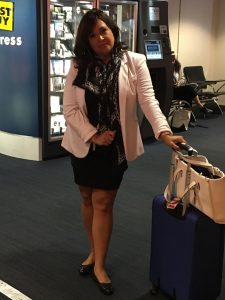 You will need:
a passport. Make sure it isn't expired - or close to expiry.
If you have time to plan ahead, having a Nexus/Global Entry card will save your time and headache at Customs.
comfortable shoes. Everyone walks everywhere unless they are in a hurry or going a long distance. Taxis aren't very expensive but with so much to see and occasionally slow traffic, you WILL find yourself walking more than planned.
layers. Depending on where you are going, you may be shielded by buildings or standing on a sidewalk in direct sunlight. Light layers that you can add or subtract throughout the day are the first things I put in my suitcase.
A fold-up nylon duffle (or similar) bag. If you plan on shopping, you can most likely get away with only a carry-on there and use the duffle as your checked bag for on the way home. Or in my case...a second checked bag. 😉
Transportation
There are a number of ways to travel to New York City.
You can opt to drive, if you have the time - or live near the border - but you will need one full day or longer, depending on where you are starting from.
There is also an option to take a train, but with the stops along the way, you are looking at 13 hours+ from Toronto. (I would rather drive myself.)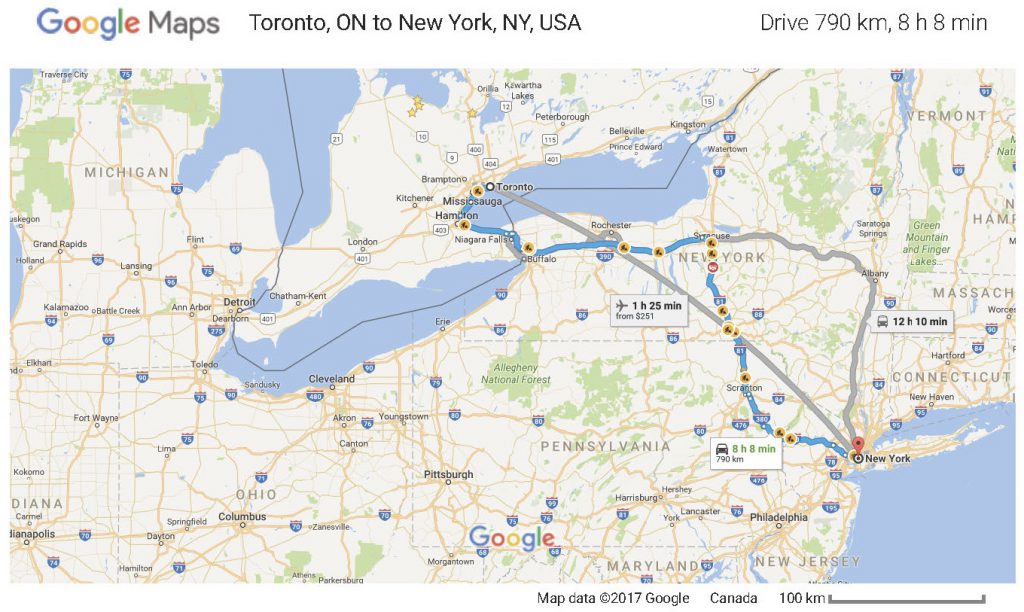 Flying is the quickest and most economic way to travel to New York and there are several options available.
I will use Sudbury as an example since larger cities will have more flight options and I travel often from Sudbury.
Porter Airlines flies from Sudbury to Newark, New Jersey (with a connection at Billy Bishop in Toronto). If you book ahead, there are several flight times to choose from but you should also be prepared for flight changes or cancellations between Sudbury and Toronto - on the way there or the return! Depending on the season, the weather and the number of passengers, they may combine flight times into one or two departures only.
My rule-of-thumb is the same for the other two airlines flying from Sudbury - Air Canada and WestJet. Both have many departure times daily with connections to New York but you will be arriving at JFK or La Guardia.
The distance from each main airport - JFK, La Guardia and Newark - are all fairly comparable in distance and rates to Manhattan (part of New York City - where you are mostly likely visiting).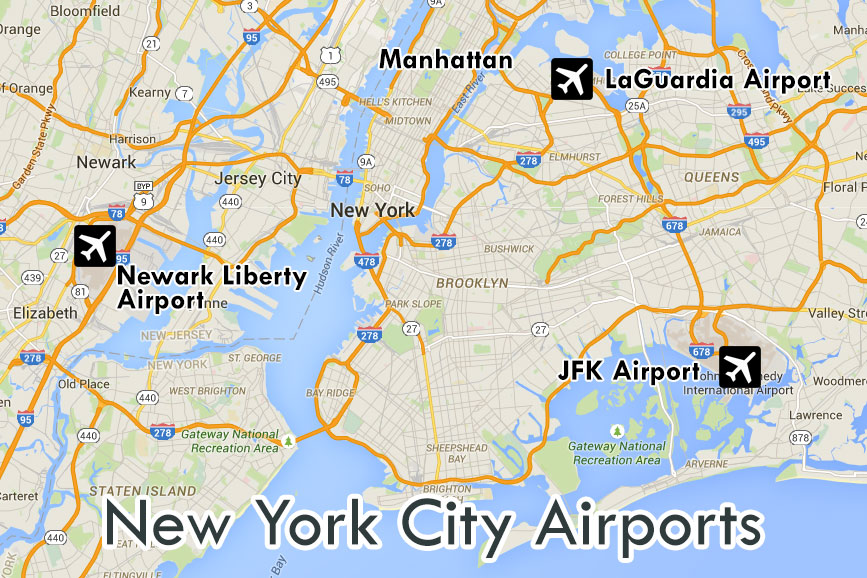 Therefore, my first tip is...
If there are 3 departure times leaving within hours of each other, but the connecting flight from Toronto is always at the same time - ALWAYS choose the latest departure time whenever possible.
There are several flight options throughout the day for travellers who are ONLY going to Toronto that day. There isn't any point in hanging out at the airport unnecessarily.
Don't forget! If you are on a time constraint and worried about delayed or cancelled flights, you can also opt to drive to Toronto and fly from there. With the cost of gas and parking, it may be about the same in overall cost for a couple of days, but you would also have to allow for an extra day of travelling (half day there, half day home).
Now...to get from the airport to your hotel...
You can take a taxi. There is a stand outside of the Arrivals area where approved taxis line up and charge flat rates depending on your ultimate destination. The prices can range from $60 US to $80 US or more per vehicle PLUS TOLLS. This may be manageable if you are travelling with a small group so you can split costs.
You can also choose a limousine or other car service that is approved to wait in their own section, but most of the waiting vehicles are already pre-booked by other travellers so there may not be someone waiting for passengers when you arrive.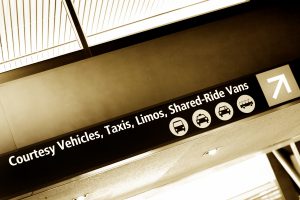 Uber and other similar ride-sharing services may be available, but I don't usually rely on them for airport transfers since many cities do not allow pick-ups or drop-offs within the airport boundaries. Research ahead if you want to use those options.
If you want to book ahead for standard airport transfers, I would suggest looking at airport transfer companies like SuperShuttle where you can enter your flight arrival or departure information, choose the type of vehicle, how many passengers and bags and choose a specific arrival time, pre-paid gratuities and additional services (such as meeting you at the gate to assist with bags). Our last trip to Manhattan cost us about $85 with tolls (not including tips) on the way there - and $1o5 on the way back (incl. tolls and tips)...but with a luxury SUV, an on-time driver and no last-minute squabbles about mysterious extra fees or tips.
But it's your choice, of course.
Accommodation
OK - so where do you stay in Manhattan?
You won't be surprised to hear my next tip...
Location. Location. Location.
There are so many areas around Manhattan to spend time in and visit, that it really depends on your plans for your trip.
Shopping?
If you want brand names and trendy shops, look at SoHo (South of Houston). Keep in mind though that the trendy hotels nearby will be pricier than other areas. On hotels.com, prices in this area for a 4-star hotel can start at $450 CDN or more but if you are only shopping and want to grab a quite bite in between, you will save on taxis and time.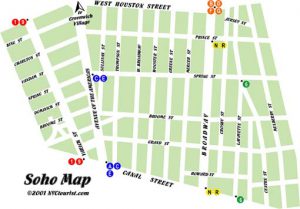 If you want to bargain-shop-til-you-drop, spend a day at Century 21. Their main store is located near the Financial District and World Trade Centre. Hotel prices will be a little cheaper down at that end of the island on weekends and it is much quieter if you want to feel like a local and stay away from the crowds. There is also more shopping nearby, including a new Eataly location in the Westfield Mall and Le District in the Brookfield Place for those who want to focus on food! Hotels in this area on hotels.com can start at $275 CDN for a 4-star.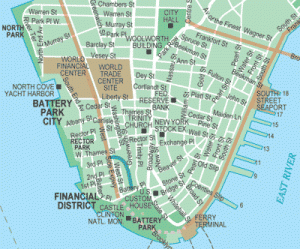 For the best of the tourist-y things, I would suggest staying closer to Midtown (west or east). You will be close to the Theatre District, Times Square, Grand Central Station and a short cab ride to Central Park. (As well, there is a smaller Century 21 west of Central Park and Macy's isn't too far either.) If it is your first time visiting and you want to cram it all in, Midtown will be your best bet. Four-star hotels in these areas (as per hotels.com) will start at $275 CDN per night as well.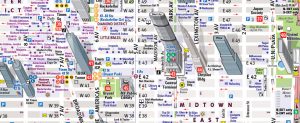 Dining and Drinks?
I am not a big shopper so dining is my go-to entertainment of choice. Depending on where you are staying and want to sample, my favourite areas are Tribeca, Union Square and Little Italy has been a new favourite of mine for a Saturday of pizza, wine and people-watching. Their Saturday market is spectacular fun!
Look for unique wine bars, cocktail bars and places with live music on the weekends. If you have time on the Sunday before you leave, pre-book a Sunday brunch and enjoy every champagne-filled moment!
I personally use OpenTable to find restaurant options nearby my current location and to book tables immediately, but you can also just use your maps on your mobile phone and zoom in and around to find a few key places to take chance as your day or night progresses.
If you want some other suggestions on how to get the best dining options while travelling, make sure to check out my Travel Tips for Foodies post!
Now that you have a plan, just keep in mind that the prices for food and drinks in Manhattan are not as expensive as you may think. There are quite a few ultra-exclusive (and therefore expensive) options, of course, but for the most part - prices are reasonable since there is a lot of competition and most New Yorkers eat out every day.
Make sure to check out my reviews on some of the New York restaurants and New York hotels that I have visited over the last few years!
But is it safe?
I have visited large cities all over the world and I have never felt uneasy in Manhattan.
However, as you would in any unfamiliar destination, make sure someone knows where you will be, have a charged phone with you and don't wander off to streets or dimly-lit areas alone.
I have learned that people in every city - including New York - are always much kinder and interesting that you can imagine.
It's fast. It's exciting. It's delicious.
...and it's not that far - so what are you waiting for?!?