If you have ever sampled and fell in love with a big shiraz from Australia, odds are it was grown and bottled in the Barossa Valley.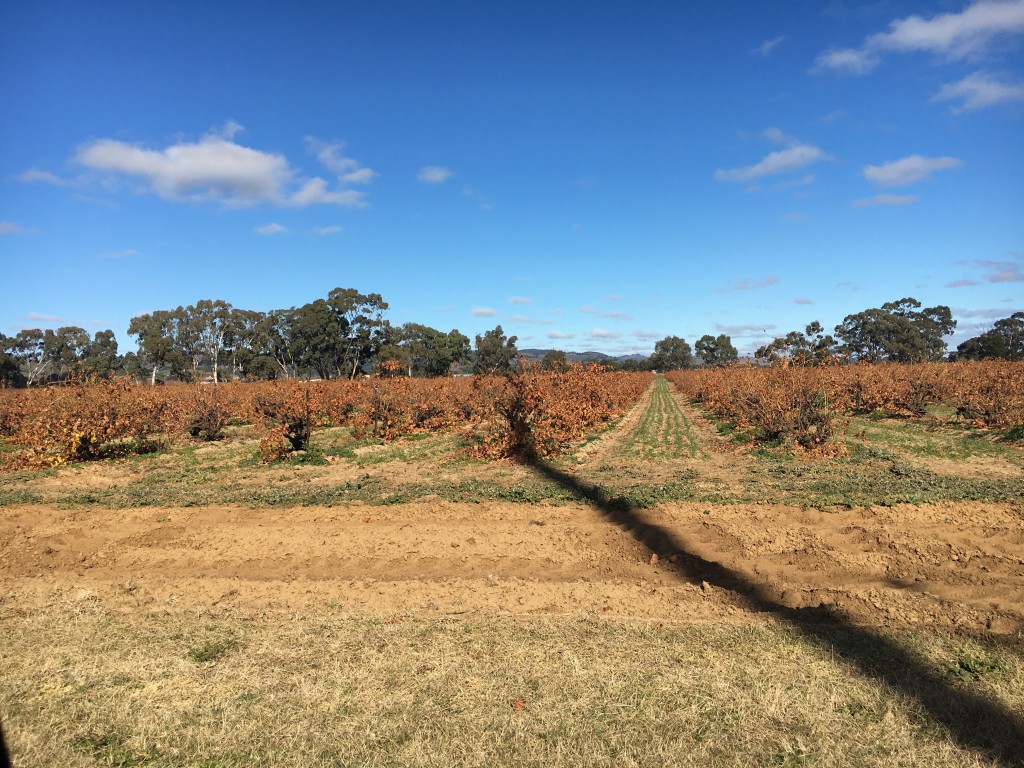 We had one full day of exploring planned for this region...and with a list of must-see wineries and knowledgeable local guide, we believe we visited the best of the best!
For a terrific online resource to the Barossa Area - click here!
My only criteria for winery selections was that I would like to visit at least one that exported winds here to Ontario. Other than that, our local guide, Scott Ninnis, of Premium Wine Tours filled in the blanks for us.
Premium Wine Tours
When I first decided that I was going to be visiting the city of Adelaide and surrounding regions,I spent some time researching online for a local guide and fellow wine lover who could condense a full-scale tour of a region in the day. Scott was not only knowledgeable about the wineries and their specialties but had obviously created great relationships with both the winemakers and owners to allow us a comfortable and welcoming environment at each and every stop. I will always look to Scott and Premium Wine Tours in the future for visits to Southern Australia and would highly recommend him and his team for anyone who is looking to visit the area.
General Travel Tips
The Barossa is a little more than an hour north of the city of Adelaide. There are small inns, bed and breakfasts and other types of smaller, short-term accommodation within the region, however, to get a true feeling of what it's like to live in Southern Australia, we preferred to stay within Adelaide and venture out of the city as needed.
We stayed at the Peppers Waymouth Hotel in downtown Adelaide. Click here for some photos and an overall review. 
---
Langmeil Winery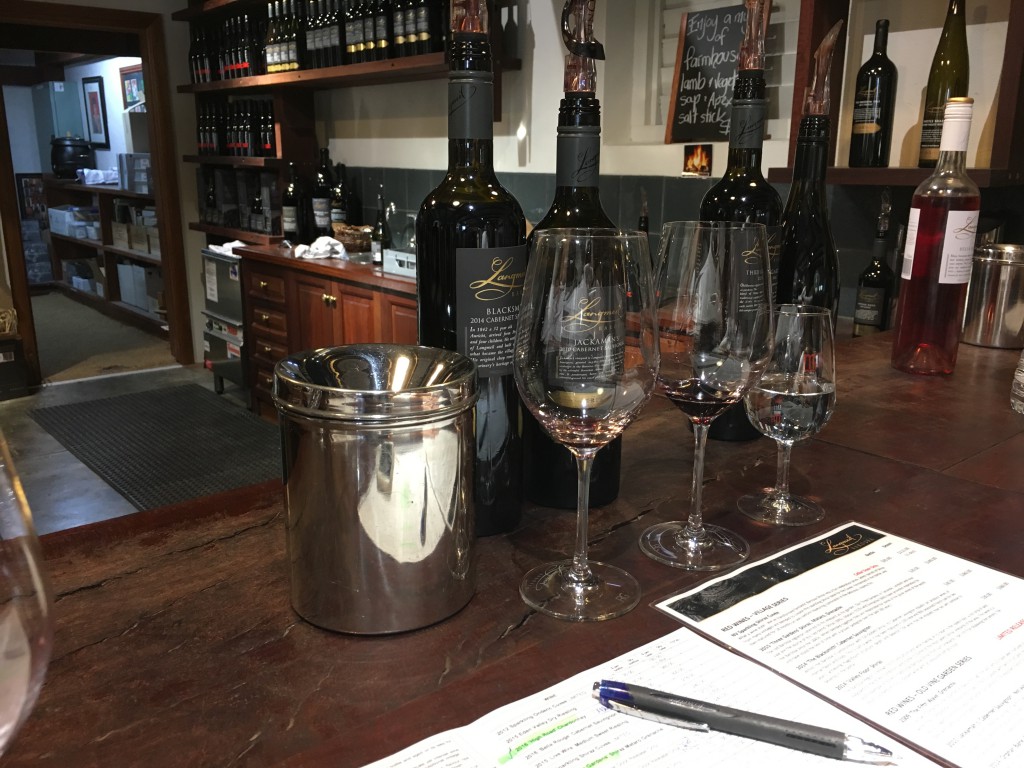 Surprisingly, even though it was the first stop for us in the morning, it was quite busy at Langmeil already for a Saturday. The winds were a little chilly, but they already had their fireplace warming up the Cellar Door and were ready to start their day offering tastings.
They have a great selection of reds and whites and quite a variety of styles within each.
My favourite wines from this visit were: High Road Eden Valley Chardonnay, both the Blacksmith Cabernet and the Jackaman's Cabernet, and both the Valley Floor Shiraz and Orphan Bank Shiraz (from 70 year-old vines!)
---
Yelland & Papps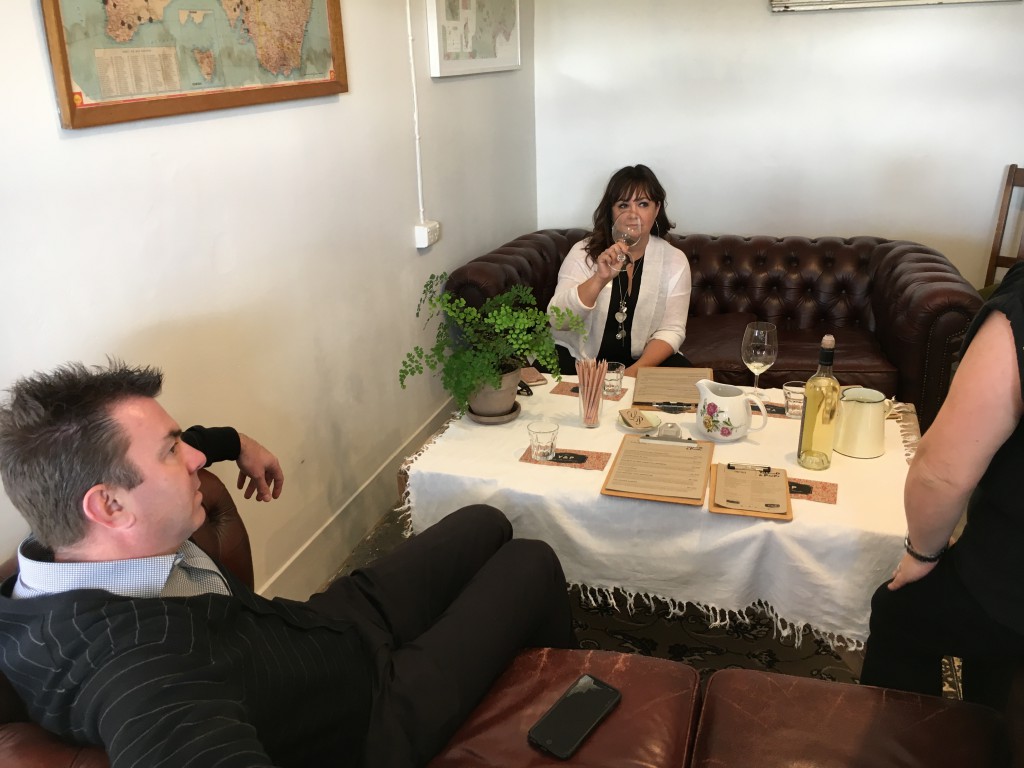 I had never heard of Yelland & Papps, but took Scott's suggestion on stopping in for a visit. It was my favourite stop of the day!
Not a surprise, but this winery won Best Cellar Door for a small winery in the entire Barossa area - and for good reason!
It is a true family business - even the kids each have a small part of the enterprise (one makes and bottles Verjus, the other picks and packs walnuts).
On a sunny day, you can sit out on their patio and sip to your heart's content and forget that in the near distance you can see the behemoth complex of Penfold's next door.
A few standouts for their wines: OMG - the Grenache! I also loved their Primitivo/Barbera and Sparkling Vermentino.
...And that Verjus wasn't bad either. 😉
---
Penfold's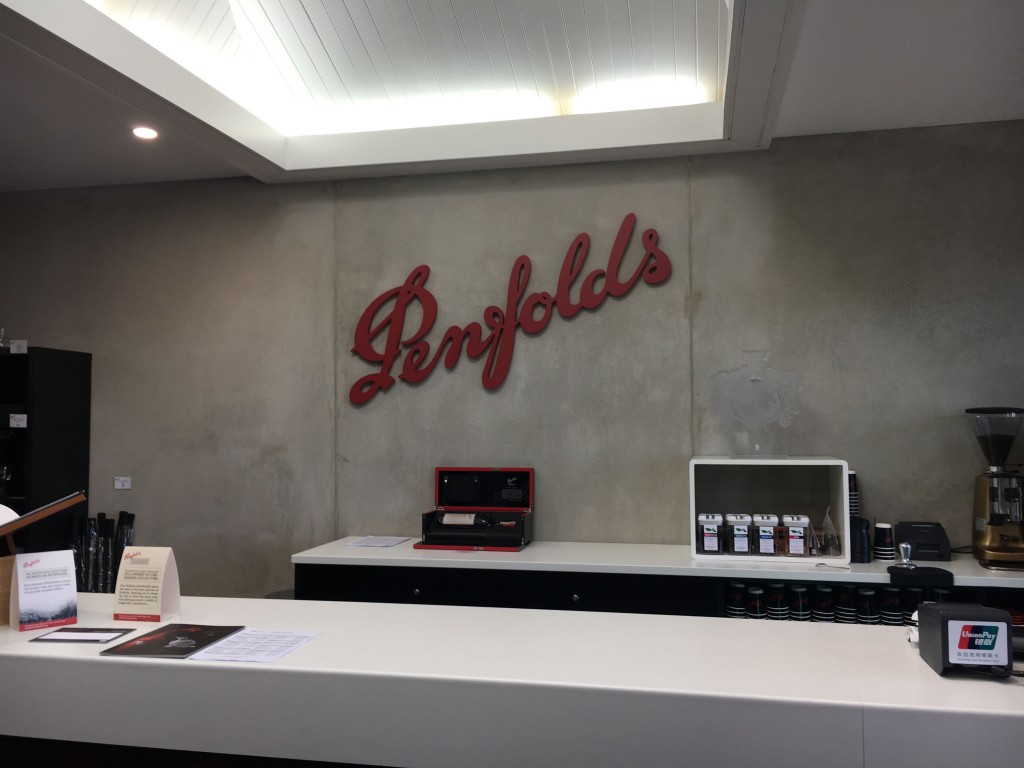 It's slick, it's modern, it's luxurious and it showcases one of the world's most renowned and expensive wines - Penfold's Grange.
You can stand at the counter in the Cellar Door for a standard tasting or you can upgrade to a premium tasting including table service and some higher end wines.
Since most of their wines are created for cellaring, I found that many of the wines offered for sampling needed a little more decanting or time in the glass to show them at their best. Hard to sample the older ones when they are only for sale.
Standout wines - The St. Henri 2013 Shiraz was a good sampling as well as the 2010 Cellar Reserve Cabernet.
There are a bunch of Penfold's wines available through the LCBO - enough to have an entire Penfold's tasting party! BUT make sure you save up first!!!
---
Two Hands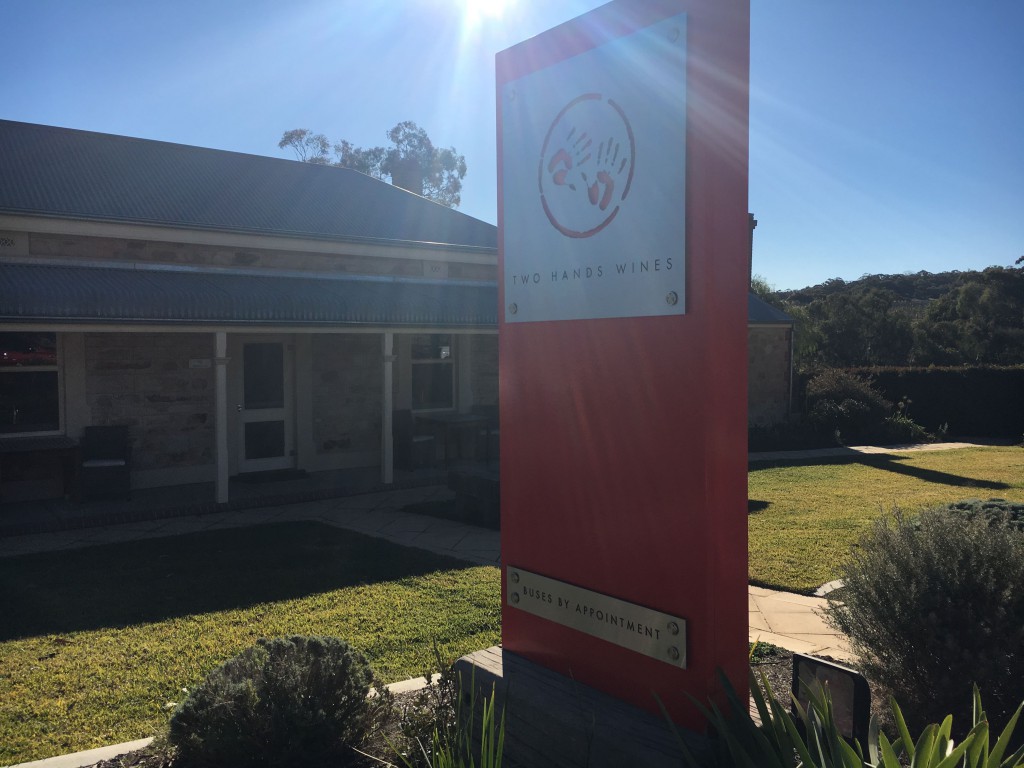 We were lucky to visit this winery on a sunny Saturday. The Cellar Door was bustling and noisy, their back patio was full of people sipping and chatting and even their dogs were lazing in the sunshine.
They are obviously used to families visiting as their backyard had plenty of grass for kids (and dogs) to play on and a large crate of outdoor toys to keep them occupied while the adults had their own fun upstairs.
There were no particular standout wines that I made note of...but I loved the whites better (I remember liking the Adrestia Semillon/Sauvignon Blanc and all three whites in the Picture Series).
Many of the reds that I sampled that day needed decanting - especially the reds. If we would have had more time, I would have loved to leave a bottle to breathe and enjoy some time on their deck!
I am going to grab a few of those available through the LCBO so I can try decanting them for a re-do...just my own patio, this time. 😉
---
Ballycroft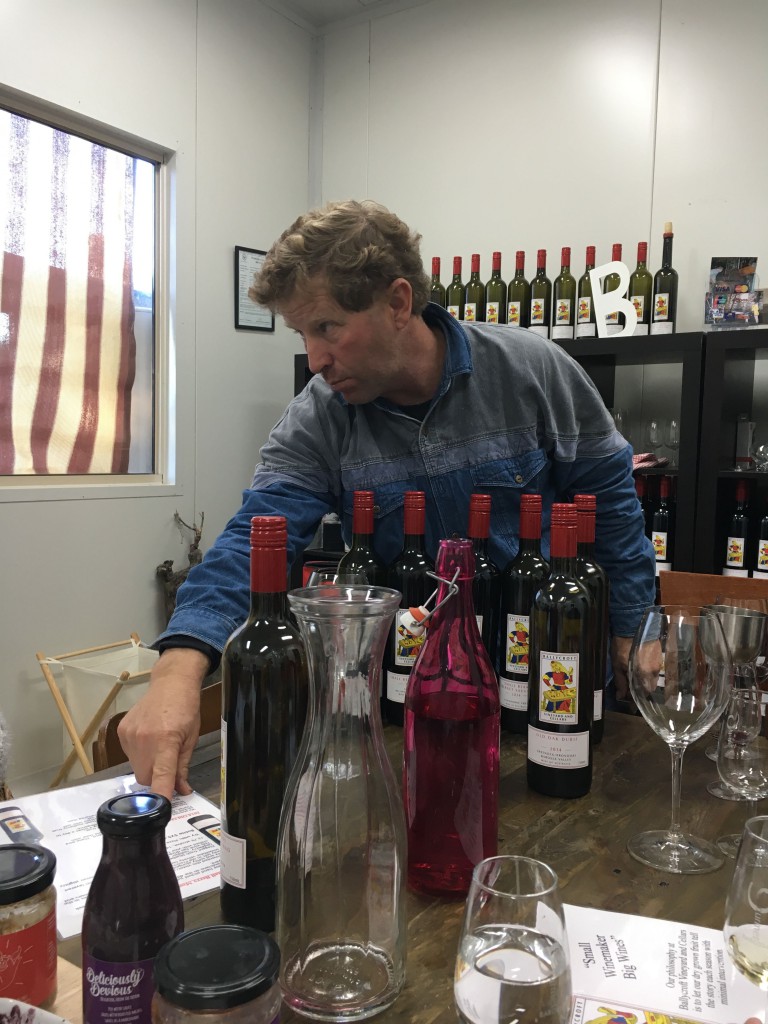 From the time you arrive onto Joe's property, he makes you feel right at home!
He is happy to describe his process, his history and the stories of each and every wine. I love that he always referred to his winery as "the farm".
A large old table, a small wheel of cheese and some of his homemade sauces were waiting for us - and the full selection of wines to sample.
All of his wines were great, but the standout wine for me was his Small Berry Cabernet (SO good!)...and don't leave without buying some of his sauces! I loved the Durif Sauce AND his Grape Jelly!
---
Check back here occasionally, as well, as I update any distributor information that I confirm shipments.