One of the most well-known wine regions in Southern Australia, McLaren Vale has become one of the "icons" in the Australian wine industry - and for good reason!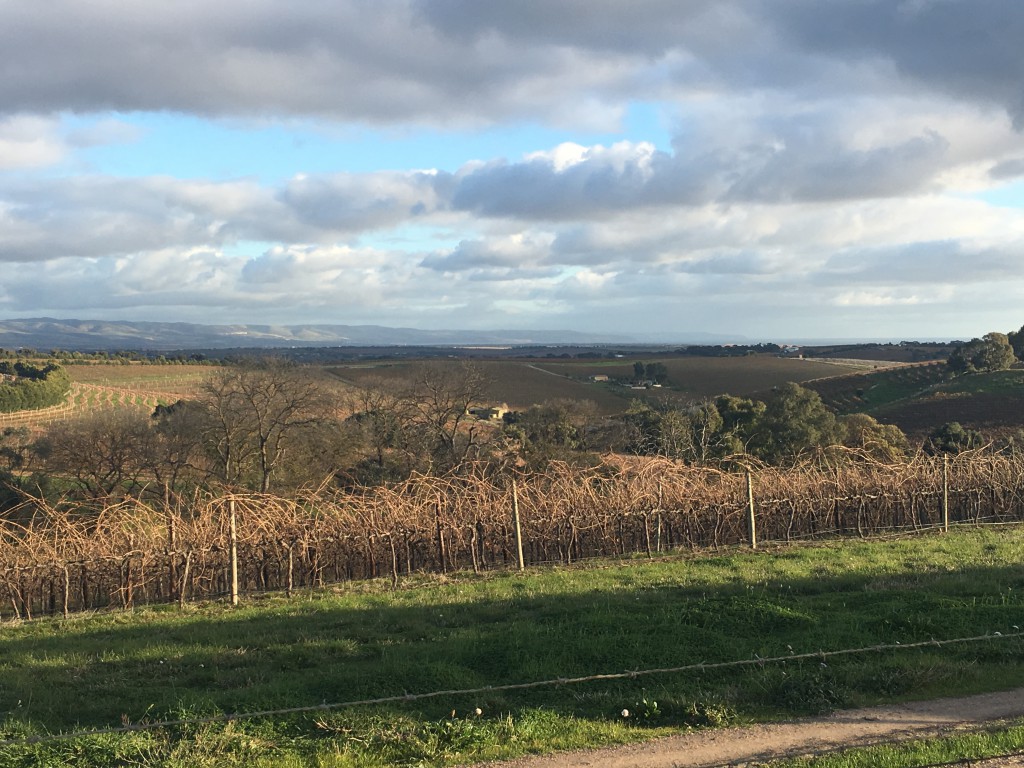 We had one full day of exploring planned for this region...and with a list of must-see wineries and knowledgeable local guide, we believe we visited the best of the best!
For a terrific online resource to the McLaren Vale Area - click here!
My only criteria for winery selections was that I would like to visit at least one that exported winds here to Ontario. Other than that, our local guide, Scott Ninnis, of Premium Wine Tours filled in the blanks to give us the perfect snapshot of why McLaren Vale has become so immensely popular.
Premium Wine Tours
When I first decided that I was going to be visiting the city of Adelaide and surrounding regions,I spent some time researching online for a local guide and fellow wine lover who could condense a full-scale tour of a region in the day. Scott was not only knowledgeable about the wineries and their specialties but had obviously created great relationships with both the winemakers and owners to allow us a comfortable and welcoming environment at each and every stop. I will always look to Scott and Premium Wine Tours in the future for visits to Southern Australia and would highly recommend him and his team for anyone who is looking to visit the area.
General Travel Tips
McLaren Vale is a little more than an hour outside of the city of Adelaide. There are small inns, bed and breakfasts and other types of smaller, short-term accommodation within the region, however, to get a true feeling of what it's like to live in Southern Australia, we preferred to stay within Adelaide and venture out of the city as needed.
We stayed at the Peppers Waymouth Hotel in downtown Adelaide. Click here for some photos and an overall review. 
Oliver's Taranga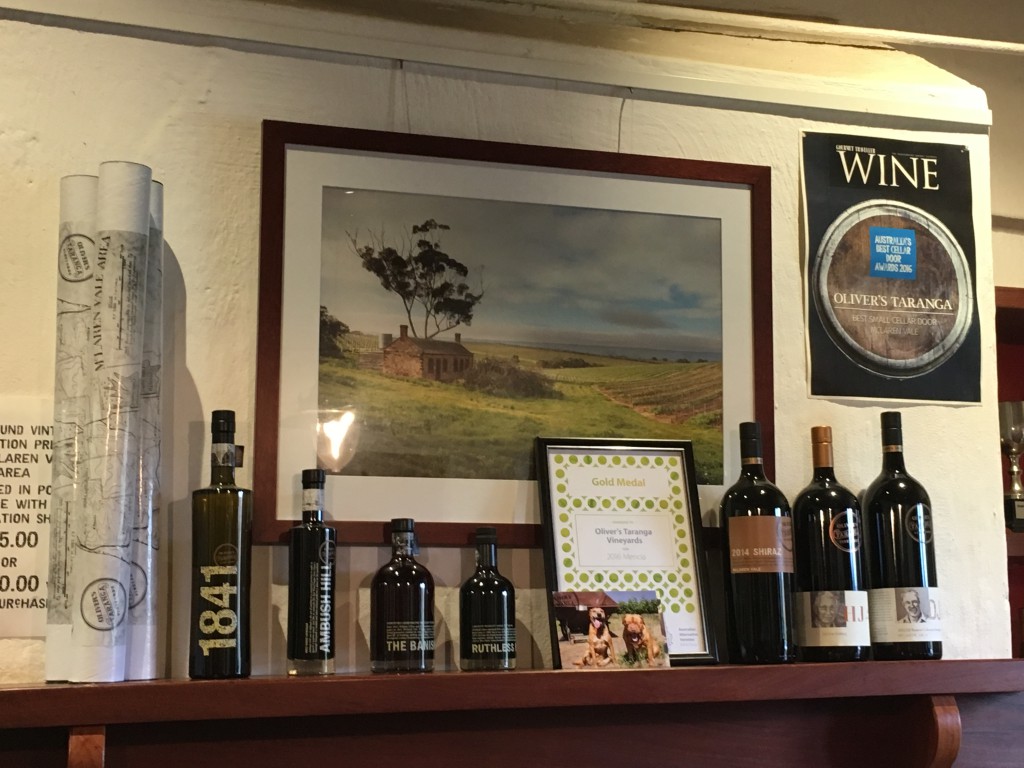 Such a pretty, family-inspired winery!
you can tell from the staff how important the "story" is to the winery and each and every wine. The stories they share help you to connect to their passion and history.
It is a smaller-sized Cellar Door, but it helps with the intimacy of the presentation.
There were many to sample and focus on, but I was intrigued with their use of the Spanish Mencía varietal.
My favourite wines from this visit were: their Mencía and Mencía Rosé (SO unique), the 2013 HJ Reserve Shiraz, 2014 Grenache and Corrina's Shiraz Cabernet 2015
---
Kay Brothers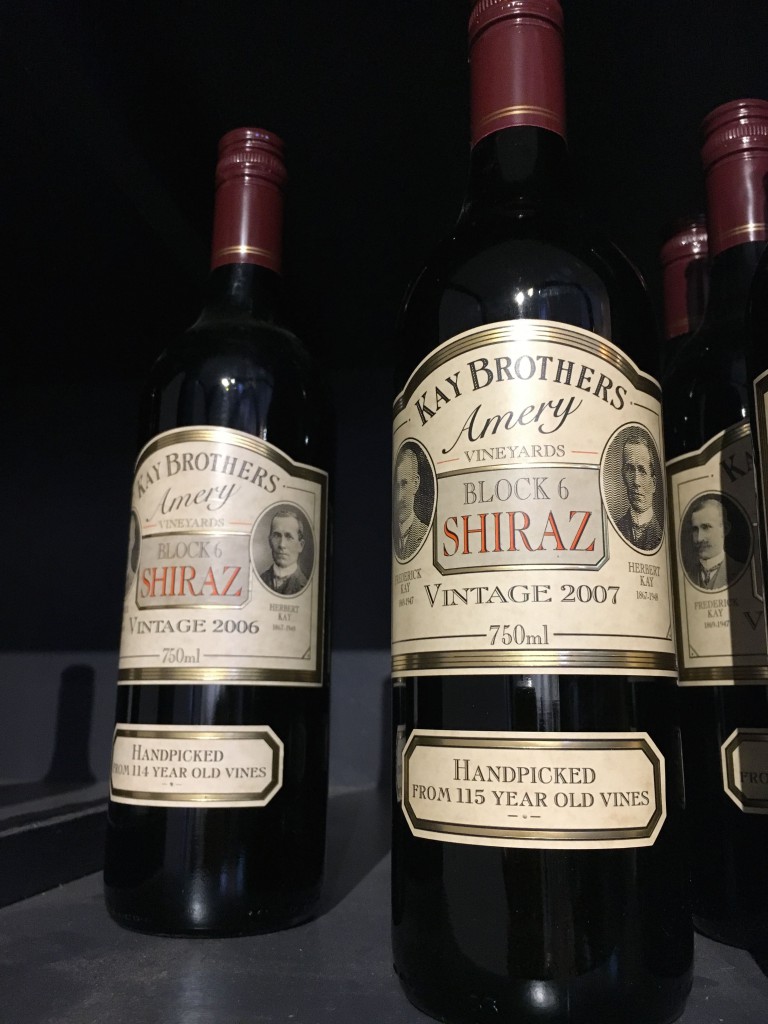 I came for the shiraz but I ended up spending more time sampling and chatting about their dessert wines! Don't get me wrong, their reds were spectacular (as expected), but I was pleasantly surprised at how many deep, dark and sweet liqueurs and fortified (ports) selections I was able to sample.
If you like sweet wines, as for a sample of the Grand Liqueur 10-yr Muscat to start and let the staff continue with a natural progression as their open stock allows!
A few standouts for their wines: Hillside Shiraz 2015, their Dry White (it's actually a muscat!), their Basket-Pressed Mataro and Basket-Pressed Grenache and any and all vintages of their famed Amery Vineyard Block 6 Shiraz! (It is listed with the LCBO, but currently out of stock - click here for the current info!)
---
Primo Estate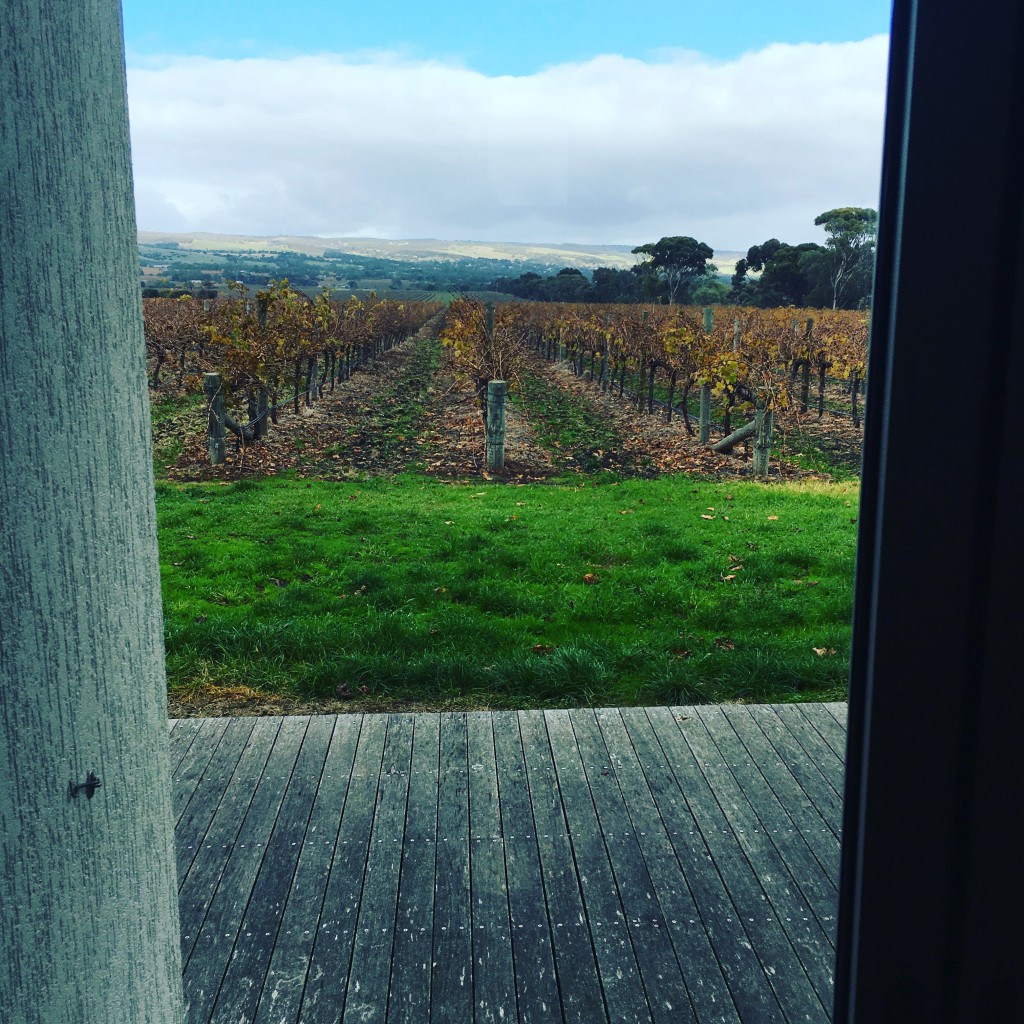 The first thing you will notice (and appreciate) about this winery and Cellar Door is its modern aesthetic. Sleek lines, new decor and "feel", Primo is a vision of a modern winery in among its historic neighbours.
The design of the complex is with entertaining in mind. Their connected buildings just off from the Cellar Door are set up in anticipation of its next dinner event. The large tasting table right in the Cellar Door is ready for a group tasting.
Standout wines - their Primo Secco (Prosecco), their Sangiovese and Montepulciano were all authentic but with a little nod to the local terroir
make sure to get to sample their olive oil!!!
---
III Associates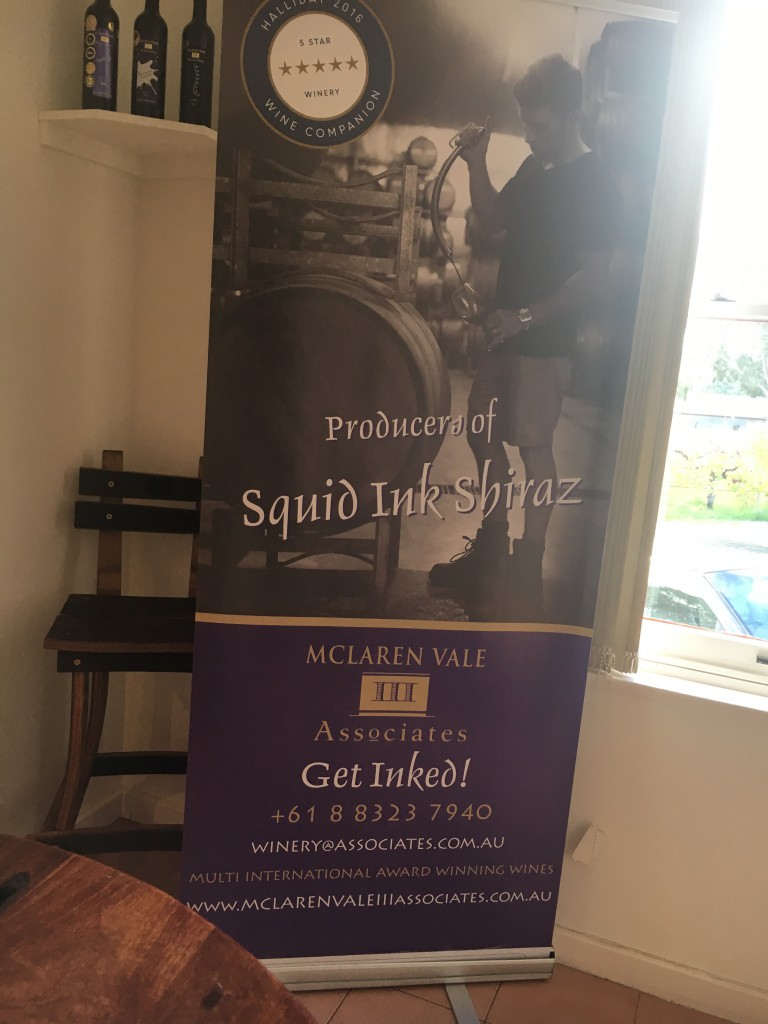 This winery is SO well-known for one of its wines, the marketer in me was wondering why they didn't call themselves "Squid Ink". I think the name would be unforgettable!
Their range isn't extensive but is thoughtful in its approach. The best of each varietal is created with purpose, using different vineyards to express another unique note in each style.
Standout wines for me were both their Sparkling Shiraz AND of course, the legendary Squid Ink Shiraz!
Click here for a video of part of my visit!
---
Samuel's Gorge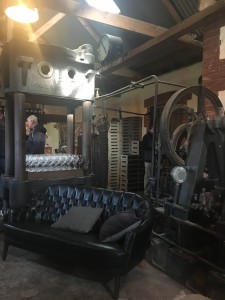 From the time you walk into this rustic Cellar Door, you feel right at home!

Old, leather sofa, roaring wood fire, laughter and teasing, and wine glasses and bottles casually scattered on a large wooden dining table.
I was recommended this wine at a restaurant in Adelaide and Samuel's Gorge did not disappoint! Their reds are their calling card, their reputation and their passion!
The standout wines for me were their single varietals (specifically -cabernet sauvignon, mourvedre, shiraz), but their GSM blend was worth a sample or two, as well!
Click here for a video of part of my visit!
---
Chapel Hill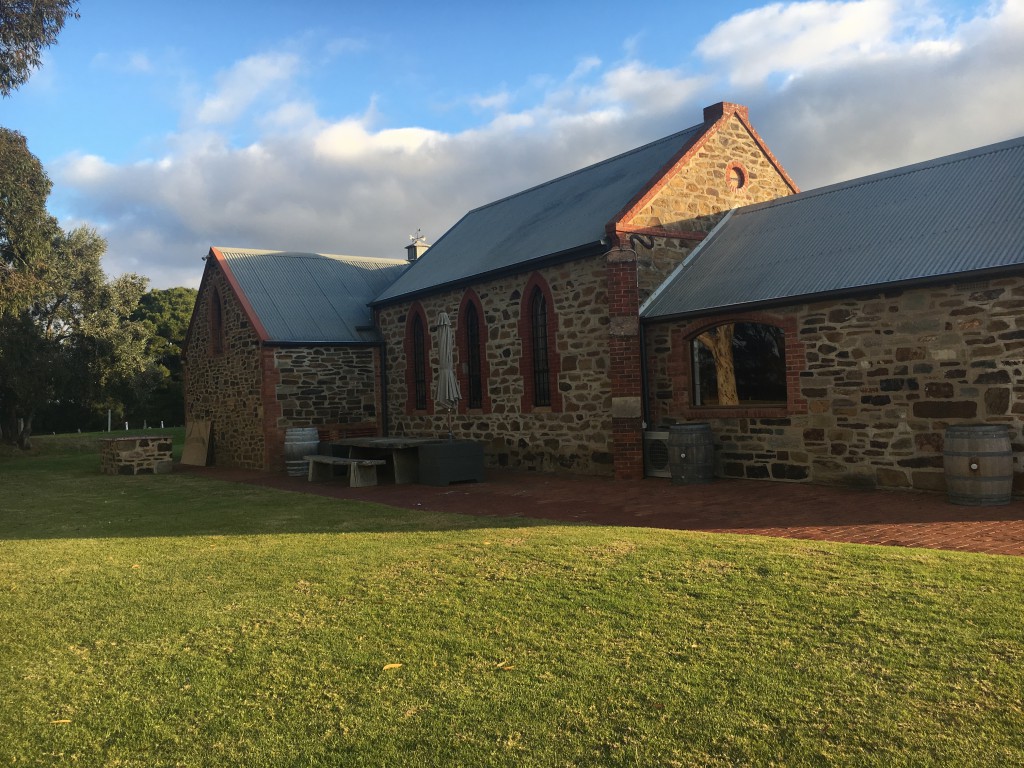 As its name suggests, the history and theme of this winery is about its chapel. The original building(s) have been repurposed as the Cellar Door, offices and private tasting rooms for groups. So picturesque, I couldn't help but wander around and shoot everything!
I am not sure if it is their usual practice, but after sampling a half dozen of their wines, someone else came out with a plate of meats and cheeses to pair with another selection of wine samples!
Standout wines for me were The Chosen, the Sangiovese rosé, Gorge Block Chardonnay and The Vicar (older vintages were stellar if you can coax them to allow you to sample)
there are 3 of their wines currently in stock at the LCBO: Chapel Hill Shiraz 2013, Chapel Hill Cabernet Sauvignon 2013, Chapel Hill The Parson Cabernet Sauvignon 2014
---
Check back here occasionally, as well, as I update any distributor information that I confirm shipments.