Flying For Flavour is a delicious and entertaining weekly podcast showcasing the best of the food, wine and travel.
Your host, Stephanie Piché, serves up interviews, recipes, tips and the occasional bar-side chat...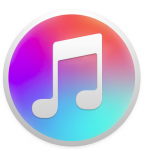 SUBSCRIBE ON ITUNES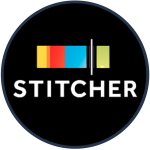 LISTEN on STITCHER RADIO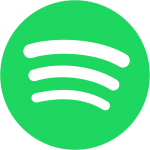 LISTEN on SPOTIFY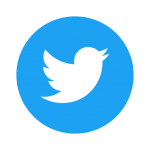 FOLLOW STEPHANIE ON TWITTER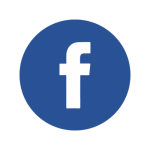 LIKE US ON FACEBOOK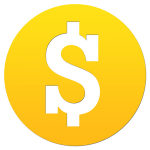 ADVERTISE WITH US


 SIGN UP BY EMAIL
---
LIVE From Spain & Portugal
Episode Notes
A note from Stephanie...
Instead of the usual getaway to the Caribbean this winter, Norm and I thought it would be fun to go back to the Algarves...since it has been almost 10 years now since our last visit.

Just wandering, a little driving, some sunshine and a whole lot of eating and drinking...obviously. 😉
Note: If you are just finding this podcast page through a Google search and haven't listened to it...you can either click on the built-in player below, click on the red box on the bottom to see ALL the episode links OR just look for us on the other players mentioned above!
________________________________________
Resources & Links
The hotel...
https://ca.hotels.com/ho261040/?q-check-out=2018-01-13&FPQ=3&q-check-in=2018-01-12&WOE=6&WOD=5&q-room-0-children=0&pa=8&tab=description&JHR=2&q-room-0-adults=2&YGF=1&MGT=1&ZSX=1&SYE=3
For an overview of Portugal and to start planning your own visit...
http://stephaniepiche.ca/a-different-kind-of-sun-holiday/
Suggested Wines
Whites
If you like a VERY dry and slightly effervescent white, please try a vinho verde (green wine)! It is the name of the style AND the small region where it's produced.
Here is one of my favourites that is available just about everywhere...
http://www.lcbo.com/lcbo/product/aveleda-vinho-verde/5322
Most whites sold in North America are the light and dry styles...look for Alvarinho and you won't go wrong!
Reds
I like big and flavourful reds from the Douro region...
http://www.lcbo.com/lcbo/product/quinta-da-romaneira-tinto-2012/218750#.Wld_oCN0fBI
http://www.lcbo.com/lcbo/product/quinta-da-rede-reserva-2013/431742#.WleAUyN0fBI
...and the Dão region for a bigger and bolder style...
http://www.lcbo.com/lcbo/product/grilos-reserva-red-2014/523597#.WleAriN0fBI
Rosé
Of course, one of the most famous wines coming from Portugal in the last century is their uber-popular Mateus!
Port
And you can't complete a Portuguese meal without a splash of port!
Before dinner, try a white!
http://www.lcbo.com/lcbo/product/fonseca-white-port/276816#.WleDnCN0fBI
After dinner, try a ruby (lighter and fruity) or a vintage, LBV or tawny for something a little deeper and sweeter...
http://www.lcbo.com/lcbo/product/graham-s-10-year-old-tawny-port/404012#.WleEGiN0fBI
BONUS RECIPE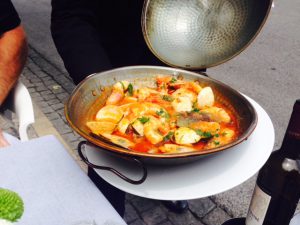 Seafood Cataplana
Makes 4 Servings
INGREDIENTS
4 garlic cloves
1 small shallot
1 small onion
1 can crushed tomatoes
16 small hard-shelled clams
30 mussels
16 large shrimp (about 1 pound)
2 tbsp extra-virgin olive oil
1 cup dry white wine
1/2 tsp crumbled saffron threads
2 cups fish stock or bottled clam juice
1 cup heavy cream
sea salt
DIRECTIONS:
[Note: This dish is named after the copper Portuguese cooking vessel, the cataplana, in which it is traditionally cooked. ]
Mince garlic and finely chop shallot and onion. Scrub clams and mussels and remove beards from mussels. Shell and devein shrimp.
In a 4-quart shallow heavy pot with a tight-fitting lid cook garlic, shallot, and onion, in oil, uncovered, over moderate heat, stirring, 5 minutes. Add wine, and saffron and boil, uncovered, until liquid is reduced to about 1/3 cup. Add stock or clam juice and cream and bring to a boil.
Immediately add clams and simmer until they just begin to open, about 3 minutes. Stir in
mussels, shrimp, tomatoes, and sea salt and pepper to taste and stir until combined well.
Simmer cataplana, covered, stirring occasionally, 5 minutes and discard any unopened clams or mussels.
Transfer seafood with a slotted spoon to a large bowl and boil cooking liquid, uncovered, until reduced by about half, about 5 minutes.
Return seafood to cooking liquid. Heat cataplana over moderate heat until just heated through.
Click here to download the PDF.
BONUS VIDEOS
________________________________________
Want to travel with Stephanie?
 ________________________________________
Please make sure to rate Flying For Flavour on iTunes so we can spread the passion for all things food, wine & travel!

Have a show idea or a suggestion of someone Stephanie & the Flavour Team should interview?
Email us at: