Flying For Flavour is a delicious and entertaining weekly podcast showcasing the best of the food, wine and travel.
Your host, Stephanie Piché, serves up interviews, recipes, tips and the occasional bar-side chat...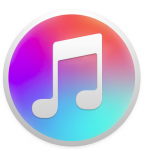 SUBSCRIBE ON ITUNES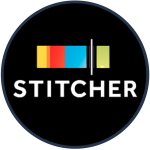 LISTEN on STITCHER RADIO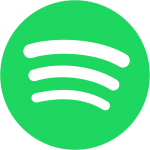 LISTEN on SPOTIFY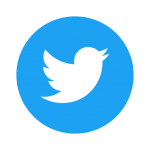 FOLLOW STEPHANIE ON TWITTER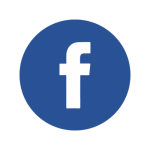 LIKE US ON FACEBOOK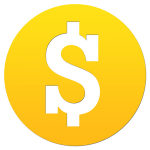 ADVERTISE WITH US


 SIGN UP BY EMAIL
---
Flight Interruptions
Episode Notes
A note from Stephanie...
Living in a smaller city means utilizing the airport services from my regional airport.

There are pros and cons to flying from anywhere other than a "hub", but over the years frequent travellers have learned some tricks and tips on dealing with potential delays, cancellations and other interruptions.

I had the chance to chat with J.M. Chenier - Director of Marketing and Airport Development with the Sudbury Airport - to get the airport's view on what works best for keeping travel plans on schedule.
Note: If you are just finding this podcast page through a Google search and haven't listened to it...you can either click on the built-in player below, click on the red box on the bottom to see ALL the episode links OR just look for us on the other players mentioned above!
________________________________________
Featured Wines
What we sampled on today's show...
Viña Tarapacá Gran Reserva Carmenère 2015
For more info on my love for Chilean wines, check out this link...
BONUS episode - Wineshows Fall 2017
_________________________________
News, Resources & Links
Travel Tips from Stacy!
"My only tips on that would be book with a travel agent and then they deal with the issue of flight rebooking for you etc. Also I always recommend that all my clients buy "trip cancellation insurance for no reason" on all trips so it covers you your full amount of trip or flight. Invest in protecting your vacation because it is an investment so insure it like we insure any investment.."
https://www.aircanada.com/ca/en/aco/home/fly/flight-information/delayed-flights-and-cancellations.html
https://www.flyporter.com/en-ca/travel-information/travel-disruptions
https://www.westjet.com/en-ca/travel-info/flight-info/flight-interruptions/service-plan

________________________________________
Bonus Recipes
 A couple of treats from this week's Tequila Tasting class!
Mini Pork Empanadas
Makes 24 Pieces
INGREDIENTS
2 cups ground pork, cooked
1/2 cup green olives, pitted, chopped fine (optional)
1/4 cup fresh cilantro, minced
2 tsp lime juice
1 tsp chipotle chile in adobo sauce, minced
salt and pepper
2 sheets of store-bought pie dough
DIRECTIONS:
1. Combine pork, olives, cilantro, lime juice and chipotle in bowl. Season with salt and pepper to taste. Cover bowl with plastic wrap and refrigerate until needed.
2. Line rimmed baking sheet with parchment paper. Using 3 1/2-inch round cutter, cut circles out of dough rounds (6 circles per round); discard scraps.
3. Working with half of dough circles at a time, place 2 teaspoons empanada filling in center of each. Moisten edges of dough circles with water, then fold dough over filling into half-moon shape. Pinch edges to seal, then crimp with fork to secure. Arrange empanadas on prepared sheet, wrap in plastic, and refrigerate for up to 3 days.
4. When ready to serve, adjust oven rack to middle position and heat oven to 425F. Bake empanadas until golden, 23 to 28 minutes, rotating sheet halfway through baking. Let cool for 5 minutes, then serve with salsa.
Click here to download the PDF.
Chipotle Cornbread Bites
Makes 24 Pieces
INGREDIENTS
1 cup All Purpose Flour
1/2 cup Cornmeal
1 tsp Baking Powder
1 tsp Baking Soda
1/4 tsp Salt
1 cup Milk
1 Egg
2 tbsp Butter,Melted
1 tbsp Chipotle Pepper In Adobo, Minced
1 tsp Adobo Sauce
1/2 cup Old Cheddar Cheese, Shredded
1/2 cup Red Bell Pepper, Finely Diced
1/3 cup Smoked Chorizo Sausage - Finely Diced
1/4 cup Green Onion, Minced
DIRECTIONS
1. Preheat oven to 400*F.
2. Grease 24 mini muffin tins; set aside.
3. Whisk together flour, cornmeal, baking powder, soda and salt.
4. In another bowl, whisk together milk, egg, butter, chipotle pepper and adobo sauce. Pour over flour mxiture and stir until just combined. Add cheese, red pepper, chorizo sausage, if using and green onion. Stir until distributed evenly.
5. Spoon batter among prepared mini muffin tins and bake for about 15 minutes or until firm to the touch. Let cool inpan on cooling rack. Remove to cooling rack to cool completely.
Click here to download the PDF.
________________________________________
Want to travel with Stephanie?
 ________________________________________
Please make sure to rate Flying For Flavour on iTunes so we can spread the passion for all things food, wine & travel!

Have a show idea or a suggestion of someone Stephanie & the Flavour Team should interview?
Email us at: