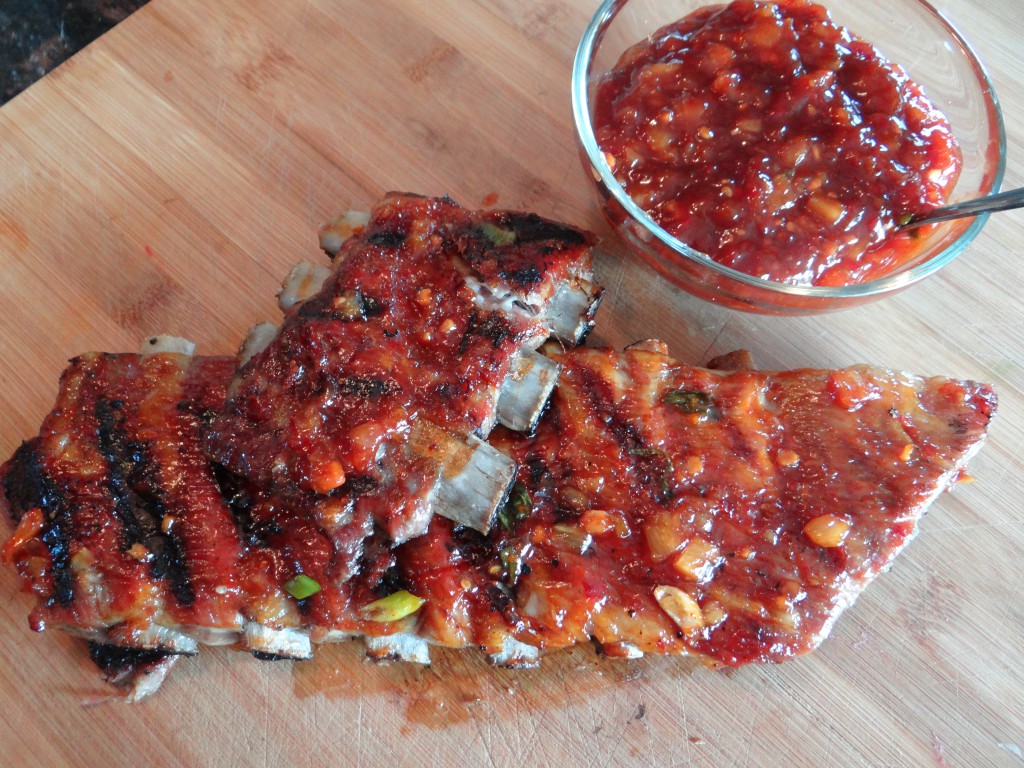 I have been following the same process for many years.
Rain or shine, sun or snow, BBQ or oven...it works!
Every. Single. Time.
I know that I saw Emeril Lagasse use plastic wrap once before, and my brother has as well.
I took that idea and made this easy-to-follow method that I can apply to any ribs recipe. (You will notice that it is almost the same, word-for-word, on every ribs recipe on this site.)
So, in a nutshell, here is how it goes...
1
Lay out 1 large sheet of heavy-duty foil (shiny side down) on a flat surface.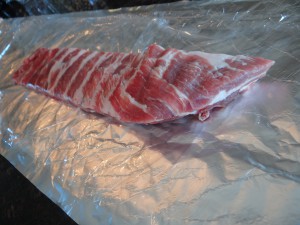 2
Lay out 1 or 2 pieces of plastic wrap around the same size as the foil. Lay one rack of ribs on top of the plastic and either rub in a dry seasoning blend, some kind of sauce or marinade or just salt and pepper.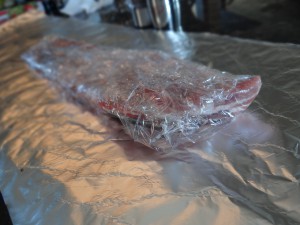 3
Wrap the rack tightly with the plastic wrap and then wrap the foil around it by tightly rolling and folding the foil on the top and sides of the rack so it is secure and almost air-tight.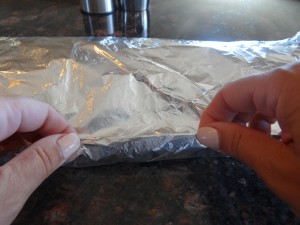 4
Preheat your BBQ to high (400F+) and then turn off 1/2 of the burners.
5
Lay the foil package on the side without direct heat and close the lid.
6
Cook for a total of about 1.5-2 hours, turning or flipping the package over every 30   minutes so all sides have close contact with the heated side of the BBQ.
(Alternatively, you can use your oven by placing the rib packages on a rack-lined, rimmed cookie sheet in a preheated 275F-300F oven for 2 hours.)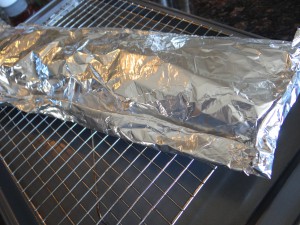 7
Carefully remove ribs from their package and return them to the BBQ - same side (without direct heat) as before.
8
If you wish, baste the ribs on both sides with a sauce and close the lid. Heat for 15 minutes and then baste a second time. Heat for an additional 10 minutes and remove to a cutting board.
9
Let rest for 5-10 minutes while you re-heat any remaining sauce to a simmer and transfer to a serving bowl .
10
Cut the ribs into portions and serve with the sauce for dipping.
Sounds easy?
Well it is!
Check out the three recipe links below to try out the method and let me know how it goes!