Flying For Flavour is a delicious and entertaining weekly podcast showcasing the best of the food, wine and travel.
Your host, Stephanie Piché, serves up interviews, recipes, tips and the occasional bar-side chat...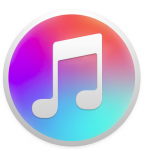 SUBSCRIBE ON ITUNES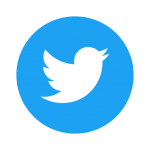 FOLLOW STEPHANIE ON TWITTER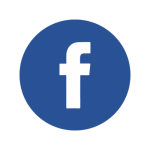 LIKE US ON FACEBOOK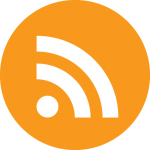 SUBSCRIBE TO RSS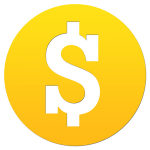 ADVERTISE WITH US

 SIGN UP BY EMAIL
---
Nova Scotia Wines - Part 1
Episode Notes
A note from Stephanie...
Note: If you are just finding this podcast page through a Google search and haven't listened to it...you can either click on the YouTube link found below (with the logo), click on the red box on the bottom to see ALL the episode links OR just look for us on iTunes (link is above)!
Contributors
Annie     - Blomidon Estate Winery
Mike Mainguy - winemaker at Luckett Vineyards
Rachel Lightfoot - assistant winemaker at Lightfoot & Wolfville
...and from videos below...
Gillian Mainguy - Wines of Nova Scotia
Gina Haverstock - winemaker at Gaspereau Vineyards
Recipes
Nothing says "East Coast" like a good seafood dish...but it isn't complete nowadays without a cool, crisp glass of Tidal Bay!
Here is the recipes mentioned in this episode…
AND, we have included another recipe in the next issue of the Flying For Flavour newsletter coming out October 1st. Click here to sign up!
Bonus Interviews or Videos (in YouTube format)
Resources & Links
Here is a handy list of the main grape varietals used in Nova Scotia wines...just for your reference...
Hybrid Vines
L'Acadie blanc
Seyval Blanc
Vidal Blanc
New York Muscat
Mischurnitz
Seyverni
Geisenheim 318
Baco Noir
Maréchal Foch
Luci Kuhlmann
Leon Millot
Castel
Cabernet Foch
De Chaunac
Marquette
Vinifera Vines
Chardonnay
Pinot Noir
Pinot Gris
Riesling
Sauvignon Blanc
Cabernet Franc
Chasselas
Gamay Noir
Here is the list of wineries discussed in this episode and the links to their websites...Happy Browsing! (And hopefully, Happy Tasting!)
...and if you want more information about the wine region itself, please visit...
Want to travel with Stephanie?
 ________________________________________
***CONTEST NEWS***
Subscribe and RATE us on iTunes to win…
A 6-course gourmet dinner for 8 people ANYWHERE IN ONTARIO,   PLUS wine pairings and a surprise gift basket for the party host.
The details...
Winner must have subscribed and rated the Flying For Flavour podcast on iTunes.
Winner must reside in the Province of Ontario.
Winner must be 19 years of age or older..
Contest start date: September 14th, 2017
Contest closing date: September 30th, 2017
The winner will be drawn at random on October 1st, 2017 and will be notified on the Flying For Flavour Facebook page as well as on the October 7th Thanksgiving episode.
Please make sure to rate Flying For Flavour on iTunes so we can                    spread the passion for all things food, wine & travel!

Have a show idea or a suggestion of someone Stephanie should interview?
Email us at: