Flying For Flavour is a delicious and entertaining weekly podcast showcasing the best of the food, wine and travel.
Your host, Stephanie Piché, serves up interviews, recipes, tips and the occasional bar-side chat...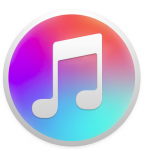 SUBSCRIBE ON ITUNES (please consider leaving us a review!)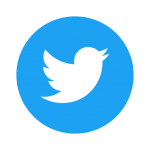 FOLLOW STEPHANIE ON TWITTER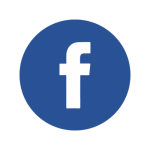 LIKE US ON FACEBOOK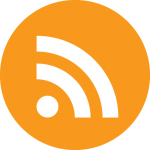 SUBSCRIBE TO RSS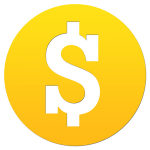 ADVERTISE WITH US

 SIGN UP BY EMAIL
---
Dining In Halifax
Episode Notes
A note from Stephanie...
I had such an amazing time dining around Halifax that my only regret is that I didn't set aside another day or two in my schedule for it.

If you are visiting next, I suggest you try to visit one or more of the places that Alexander and I suggest...or even better - grab a copy of CURATED Food & Drink Magazine - or the Annual Guide right from your Halifax accomodations!
Note: If you are just finding this podcast page through a Google search and haven't listened to it...you can either click on the built-in player below, click on the red box on the bottom to see ALL the episode links OR just look for us on iTunes (link is above)!
Contributors
Alexander Henden, CURATED Food & Drink Magazine & Guide
Our "Sudbury Secret Servers"
Recipes
For this episode's recipe...direct from Chef Stephanie Ogilvie at The Brooklyn Warehouse!
Sauce Gribiche

1 1/2 cups aioli (homemade or store bought works just fine)
2 eggs, hard boiled
2 tsp Dijon mustard
1 tbsp capers
1 tbsp preserved lemon
2 cornichons
1 tsp roasted garlic
1/3 cup herbs (tarragon, chives, parsley)
Salt and pepper to taste

1.  Separate hard-boiled egg yolks from egg whites.

2. Small dice egg whites, preserved lemon and cornichons and set aside in a bowl. Roughly chop capers and add to egg mix.

3. Whisk aioli, roasted garlic and Dijon together. Fold in egg & cornichons mix.

4. Chop herbs and fold into aioli mix. Season to taste!

Sauce is a great accompaniment to any fish fish!

Note: Preserved lemons can sometimes be found in specialty food stores, but if you want to take making your own, here is an easy-to-follow recipe... https://beta.theglobeandmail.com/life/food-and-wine/make-a-jar-of-preserved-lemons-theyre-worth-the-wait/article18830672/?ref=http://www.theglobeandmail.com&
Here are a couple of other great seafood recipes for you to get into that East Coast spirit!
Braised Cod with Fennel & Tomato
AND, we have included other recipes in the next issue of the Flying For Flavour newsletter coming out October 1st. Click here to sign up!
Resources & Links
Click here for Stephanie's "Travel Tips for Foodies"
Click here to find the Sudbury Secret Foodies page on Facebook.
CURATED Food & Drink Magazine & Guide
Here are all of the links to the Halifax destinations that Alexander referenced in the interview...
...and here is the link to Stephanie's Halifax resto reviews from that trip...
 ________________________________________
Want to travel with Stephanie?
 ________________________________________
***CONTEST NEWS***
Subscribe and RATE us on iTunes to win…
A 6-course gourmet dinner for 8 people ANYWHERE IN ONTARIO,   PLUS wine pairings and a surprise gift basket for the party host.
The details...
Winner must have subscribed and rated the Flying For Flavour podcast on iTunes.
Winner must reside in the Province of Ontario.
Winner must be 19 years of age or older..
Contest start date: September 14th, 2017
Contest closing date: September 30th, 2017
The winner will be drawn at random on October 1st, 2017 and will be notified on the Flying For Flavour Facebook page as well as on the October 7th Thanksgiving episode.
Please make sure to rate Flying For Flavour on iTunes so we can spread the passion for all things food, wine & travel!

Have a show idea or a suggestion of someone Stephanie should interview?
Email us at: