Flying For Flavour is a delicious and entertaining weekly podcast showcasing the best of the food, wine and travel.
Your host, Stephanie Piché, serves up interviews, recipes, tips and the occasional bar-side chat...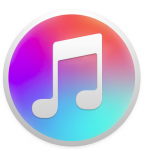 SUBSCRIBE ON ITUNES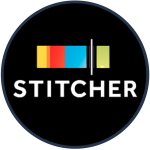 LISTEN on STITCHER RADIO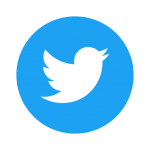 FOLLOW STEPHANIE ON TWITTER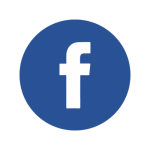 LIKE US ON FACEBOOK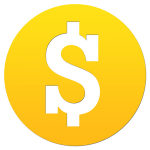 ADVERTISE WITH US


 SIGN UP FOR OUR NEWSLETTER 
---
Loving Sparkling Wine
Episode Notes
A note from Stephanie...
My Sparkling Wine class has been one of my most popular class themes over the last couple of years...mostly because wine lovers are finally realizing all of the bubbly options that are now available.

From a extra brut to a demi sec, white to rosé and everything in between - there is a sparkling wine to suit your palate and your price point.

...and I am even going to share some food pairing ideas that you may not have thought of before!
Note: If you are just finding this podcast page through a Google search and haven't listened to it...you can either click on the built-in player below, click on the red box on the bottom to see ALL the episode links OR just look for us on iTunes (link is above)!
________________________________________
Contributors
Cynthia Loiselle-Seguin - Jacaranda Events
________________________________________
Bonus Recipes
This is the time of year that you should start thinking about getting AHEAD in your food prep schedule for the holiday entertaining season.
Here are two of my favourite crockpot recipes that can be made ahead and if wrapped well, can be stored in the freezer for a few weeks.
You may need one of these recipes for a potluck or when you're too busy trimming the tree...
...and for those who want to make that salmon rillette that I served in this episode or the cocktails that I referred to...
French 75
1 Part Gin
1/2 Part Lemon Juice
1/2 Part Simple Syrup
Champagne
1 Twist Lemon
Fill a shaker with ice cubes. Add gin, lemon juice and simple syrup. Shake and strain into a
chilled champagne glass. Top up with champagne. Garnish with lemon.
Champagne Cocktail
1 sugar cube
Angostura bitters
Champagne
Lemon or orange twist, for garnish
1/3 oz cognac
Soak the sugar cube in Angostura bitters and drop into a champagne flute. Top with the cognac and champagne. Garnish with a lemon or orange twist.
________________________________________
Resources & Links
Here are the wines that were featured in today's episode...
Codorniu Brut Clasico Sparkling Cava
...and here is a Demi-Sec that you may like (to replace that Chilean one we sampled)...
Hubert Paulet Tradition Demi Sec 1er Cru Champagne
...and here are some of my other favourites from around the world...
Bottega Vino del Poeti Brut Rosé
Laherte Frères Les Empreintes Extra Brut Champagne 2010
Segura Viudas Heredad Reserva Brut Cava
...and here is that link to the book I mentioned about Veuve Cliquot...SUCH a good read!
The Widow Clicquot: The Story of a Champagne Empire and the Woman Who Ruled It
________________________________________
Bonus Video
________________________________________
Want to travel with Stephanie?
 ________________________________________
Please make sure to rate Flying For Flavour on iTunes so we can spread the passion for all things food, wine & travel!

Have a show idea or a suggestion of someone Stephanie should interview?
Email us at: