Flying For Flavour is a delicious and entertaining weekly podcast showcasing the best of the food, wine and travel.
Your host, Stephanie Piché, serves up interviews, recipes, tips and the occasional bar-side chat...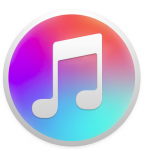 SUBSCRIBE ON ITUNES (please consider leaving us a review!)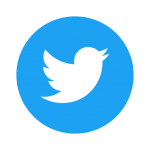 FOLLOW STEPHANIE ON TWITTER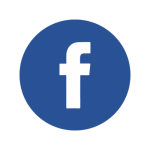 LIKE US ON FACEBOOK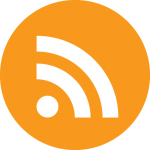 SUBSCRIBE TO RSS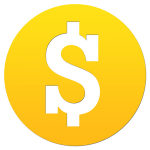 ADVERTISE WITH US

 SIGN UP BY EMAIL
---
A South African & A Foreign Affair
Episode Notes
A note from Stephanie...
Sometimes loving a wine isn't just about the wine itself - sometimes it's about the people behind it. I fell in love with South African wines when I visited there in last year and it was partially due to the people there who loved their wine, loved to share it - and their stories that captivated me.

...and speaking of stories, A Foreign Affair Winery has a beautiful one - and it is told in every bottle produced, and every label on the bottle and in every conversation you have with one of their staff or "Conspirators" family.
Note: If you are just finding this podcast page through a Google search and haven't listened to it...you can either click on the built-in player below, click on the red box on the bottom to see ALL the episode links OR just look for us on iTunes (link is above)!
Contributors
Cedric Jones, Luhambo Wine Tours
Our "Sudbury Secret Servers"
Len Crispino, Foreign Affair Winery
Recipes
For this episode's recipe...we thought it would be fitting for something to warm your insides and give you a taste of Africa. It is one of my favourite go-to stews for the colder months of the year and I suggest trying to pair it with a good Pinotage from South Africa.
AND, we have included other recipes in the next issue of the Flying For Flavour newsletter coming out October 1st. Click here to sign up!
Resources & Links
If you want to read more about my wine touring in South Africa, here are a few links to past blog posts...
http://stephaniepiche.ca/wine/tastings-events/sa-winery-tour-day-one/
http://stephaniepiche.ca/wine/tastings-events/south-africa-wine-tour-day-two/
Here is a quick shopping list from Cedric, for those in Ontario and Quebec...
Outside of these provinces, please visit http://wine-searcher.com to look for locations to find the following wines...
Ontario
The Whites
Hamilton Russell Chardonnay 2015
Ken Forrester Old Vine Reserve Chenin Blanc 2016
Ken Forrester The FMC Chenin Blanc 2015
The Reds
De Trafford Cabernet Sauvignon 2010
Stellenrust Cabernet Sauvignon 2015
Stellenrust Peppergrinder's Shiraz 2012
...and his top picks for Quebec's SAQ...
Ken Forrester Old Vine Reserve Chenin Blanc 2015
Ken Forrester The FMC Chenin Blanc 2015
...and here is the transcript of the interview for those who want to see the correct spelling of winemakers and winery names...
Cedric - short interview transcript
Foreign Affair Winery
Here are the links for a few of my Foreign Affair favourites available in Ontario so you can try them at home. Outside of Ontario, you should contact Foreign Affair Winery directly for online ordering and shipping options.
The Foreign Affair Unoaked Chardonnay 2016
The Foreign Affair Cabernet Sauvignon 2012
Bonus Videos
P.S. The "Stephanie" that Len references in this video is another Stephanie - NOT Stephanie Piché.
 ________________________________________
Want to travel with Stephanie?
 ________________________________________
***CONTEST NEWS***
Subscribe and RATE us on iTunes to win…
A 6-course gourmet dinner for 8 people ANYWHERE IN ONTARIO,   PLUS wine pairings and a surprise gift basket for the party host.
The details...
Winner must have subscribed and rated the Flying For Flavour podcast on iTunes.
Winner must reside in the Province of Ontario.
Winner must be 19 years of age or older..
Contest start date: September 14th, 2017
Contest closing date: September 30th, 2017
The winner will be drawn at random on October 1st, 2017 and will be notified on the Flying For Flavour Facebook page as well as on the October 7th Thanksgiving episode.
Please make sure to rate Flying For Flavour on iTunes so we can spread the passion for all things food, wine & travel!

Have a show idea or a suggestion of someone Stephanie should interview?
Email us at: