Have you ever wondered why you fell in love with that restaurant dish?
Have you stared at your plate you made at home and thought that something was missing?
Chefs have been taught to use "balance" in every bite they create.
It is why some foods on their own are "just OK", but when you add something to the plate that seems like its opposite, it just WORKS.
When I was growing up, I always wondered why my mother's favourite night-time snack of potato chips was always accompanied by a bowl of apple wedges or a small vanilla ice cream cone.
In my wine classes, I also teach the concept of balance when pairing food and wine.
An off-dry riesling and tangy goat cheese
A fruity merlot and a creamy wedge of brie
An oily, perfect piece of sushi tuna and a glass of dry champagne
I don't get as much time to cook at home anymore, but when I do, I am excited about starting with a blank slate and building the final plate from there...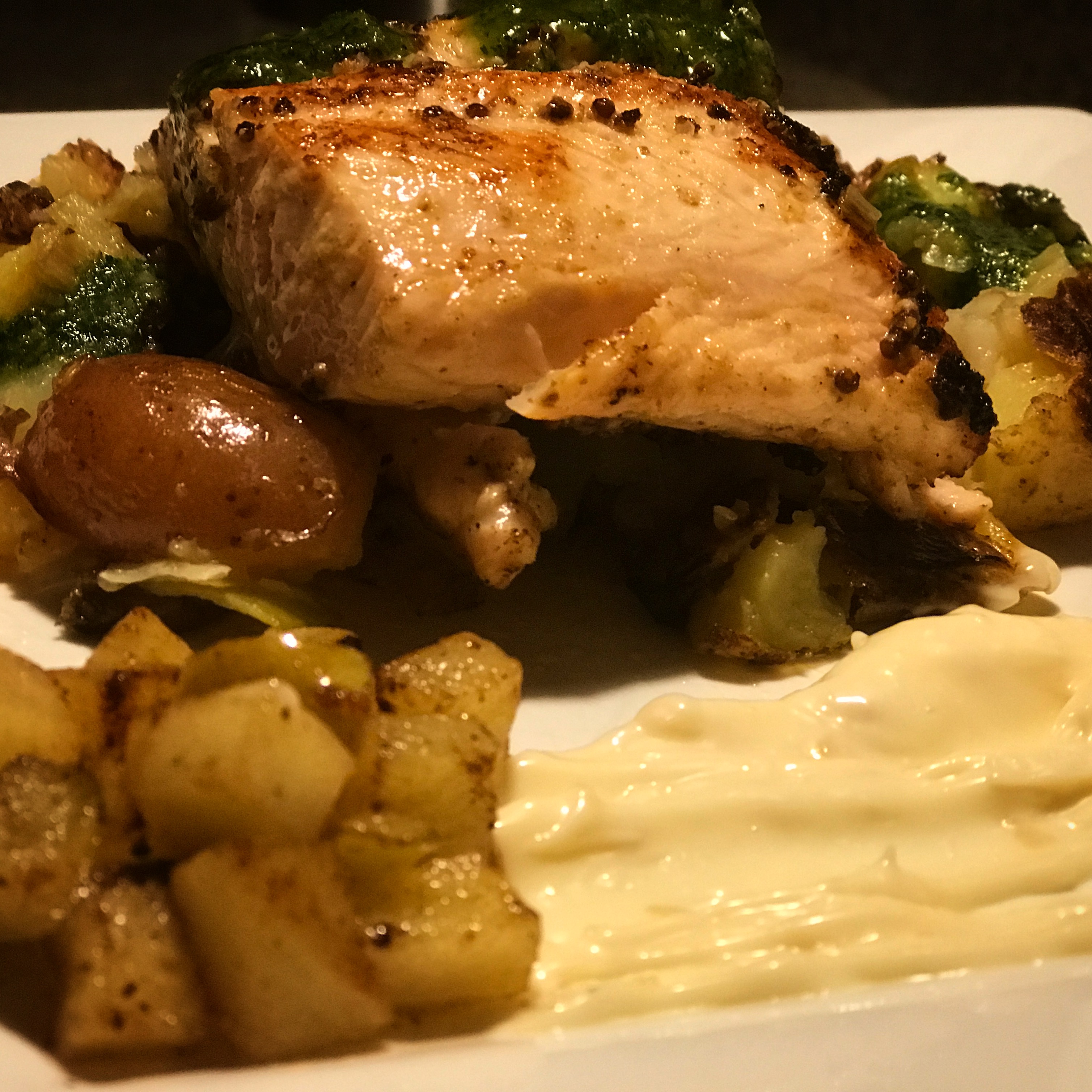 Let's use last night's salmon dinner as an example. Here was my thought process...
I knew that my husband loves grainy mustard, so I wanted to start with a mustard smear on the salmon.
I love mustard and dill together - as well as lemon and dill...so I'll make a lemon-dill pesto.
I wanted a creamy sauce that also brought out the "bite" of the mustard seeds...horseradish aioli!
Everything so far seemed "soft" in texture, so I need something else with crunch....crispy seared mini potatoes (with some already-cooked leeks from my fridge).
Everything is savoury so far, so it needs a hint of sweet. Honey is good with mustard, but wouldn't work with the pesto very well...but apple would! And maybe I'll sauté the diced apple in brown butter!
I have to admit...the dish was such a success that I am now thinking about having just a bowl of crispy potatoes with the leftover aioli and some sautéed apple for lunch today. 🙂
Now it's YOUR turn!
Here are a list of a few mix-and-match flavours and textures for you to take tonight's usual meat-and-starch dinner to another level...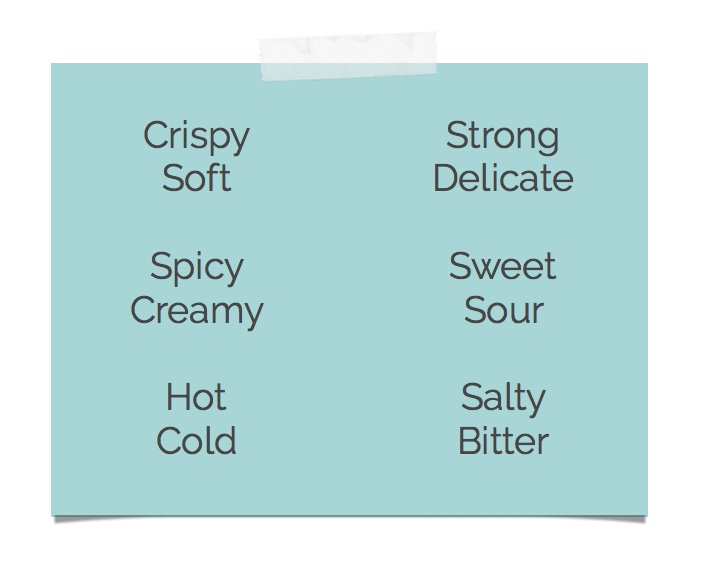 Here are a few other recipes to get you inspired to strive for BALANCE...
Spicy Snapper Cakes with Cucumber-Dill Salad
Brie with Dukkah and Dried Cranberry Relish
...and an all-in-one showcase of balance...
Make sure to check out this
when I am offering all of my tips and tricks for Appetizers 101
...right in time for the holiday season!