Interviews, food, wine & travel tips and a whole lot of FUN!
Flying For Flavour is a delicious and entertaining weekly podcast showcasing the best of the food, wine and travel.
Your host, Stephanie Piché, serves up interviews, recipes, tips and the occasional bar-side chat…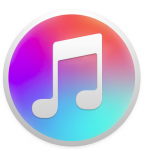 SUBSCRIBE ON ITUNES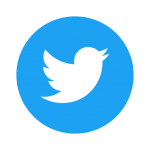 FOLLOW STEPHANIE ON TWITTER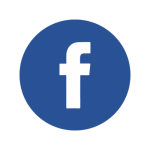 LIKE US ON FACEBOOK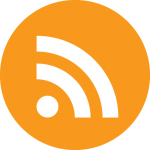 SUBSCRIBE TO RSS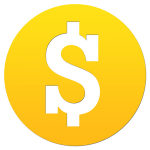 ADVERTISE WITH US

 SIGN UP BY EMAIL
---
About The Podcast
"It was not long ago that I stumbled upon an article suggesting that Canadians are more willing to travel for food more than other people in the world. It just seems so obvious to me that this is something that should be celebrated!

I am so passionate about food experiences, all things wine and just about anything to do with travel.

My home base is Sudbury, Ontario, Canada – but as the article suggests…I will go pretty much anywhere for some great food, wine and fun!"
If there was a recipe for this podcast, it would look something like…
1 part opinion
1 part destination feature
1 part casual interview
2 parts recipes and tips
3 parts authenticity & occasional sarcasm
…and a few dashes – to taste – of photos, videos and links in the show notes…
Mix well. Consume often. 
---
September 14th
"The Woman Behind The Mic"    LISTEN & Show Notes |YouTube audio
An honest look at the who and why behind this new podcast (and I am sure some funny stories from my friends and family.) Also included: some of my all-time favourite foods and wines – and I will include the recipes!
"Nova Scotia Wines – Part 1"     LISTEN & Show Notes |YouTube audio
Interviews and a in-depth look at some movers and shakers in the Nova Scotia wine region.
"Nova Scotia Wines – Part 2"     LISTEN & Show Notes |YouTube audio
A behind-the-scenes tour and tasting with the entire team behind the region's famous Benjamin Bridge.
September 19th
" TIPPING Our Hat"     Listen & Show Notes | YouTube audio
Interviews with restaurant servers and a restaurant manager about the good and not-so-good side of tips. Includes a full breakdown on what's customary for tips when dining and travelling. With guest host, Cynthia Loiselle-Seguin of Jacaranda Events.
September 23rd
"Dining In Halifax"     Listen & Show Notes | YouTube audio
A beer-and-cider-soaked chat with Alexander Henden, Owner and Chief Curator at CURATED Food & Drink Magazine and the annual CURATED Food & Drink Guide – the ultimate showcase of what's delicious in Halifax, Nova Scotia. Also included: some discussions about pet peeves with our anonymous restaurant servers.
September 25th
"A South African & A Foreign Affair "      Listen & Show Notes | YouTube audio
A catch-up chat with our friend and contributor, Cedric Jones of Luhambo Wine Tours in Cape Town, South Africa to get the 411 on South African wines and how the region is doing overall these days. Also included: a story of true passion for wine and LIFE – the story behind the exemplary wines of the Foreign Affair winery in Vineland Station, Ontario.
September 27th
"What's The Minimum – Part 1"     Listen & Show Notes | YouTube audio
The first of two episodes about the upcoming changes to Ontario's minimum wage and associated regulations. This first episode focuses on the restaurant industry – I will be chatting with a restaurant manager and I will outline what it will mean to your prices for food – when eating out OR at home.