Interviews, food, wine & travel tips and a whole lot of FUN!
Flying For Flavour is a delicious and entertaining weekly podcast showcasing the best of the food, wine and travel.
Your host, Stephanie Piché, serves up interviews, recipes, tips and the occasional bar-side chat…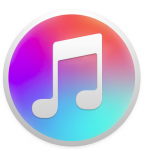 SUBSCRIBE ON ITUNES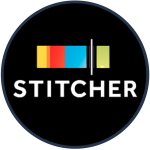 LISTEN on STITCHER RADIO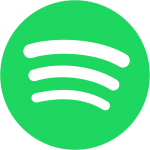 LISTEN on SPOTIFY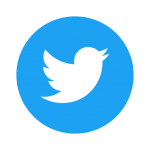 FOLLOW STEPHANIE ON TWITTER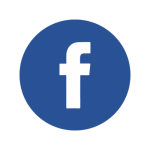 LIKE US ON FACEBOOK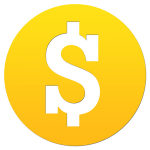 ADVERTISE WITH US


 SIGN UP BY EMAIL
---
About The Podcast
"It was not long ago that I stumbled upon an article suggesting that Canadians are more willing to travel for food more than other people in the world. It just seems so obvious to me that this is something that should be celebrated!

I am so passionate about food experiences, all things wine and just about anything to do with travel.

My home base is Sudbury, Ontario, Canada – but as the article suggests…I will go pretty much anywhere for some great food, wine and fun!"
If there was a recipe for this podcast, it would look something like…
1 part opinion
1 part destination feature
1 part casual interview
2 parts recipes and tips
3 parts authenticity & occasional sarcasm
…and a few dashes – to taste – of photos, videos and links in the show notes…
Mix well. Consume often. 
---
February 3rd
"Flight Interruptions"    Listen & Show Notes | YouTube audio
Even without the crazy winter weather we have been experiencing, it is a traveller's usual annoyance – flight delays and cancellations. What is causing these interruptions? How can we avoid them…if at all?
February 10th
"Dining Etiquette"     Listen & Show Notes | YouTube audio
From the time you sit down at a dining table, how you conduct yourself IS noticed by others…your dining companions, people at the next table, maybe your boss? We talk etiquette basics beyond just "no elbows on the table". Includes BONUS Audio "How To Access Our Show Notes"
February 17th
"LIVE Craft Beer Show"      Listen & Show Notes | YouTube audio
Our first LIVE show from Sudbury's own Hardrock 42 Gastropub. We talk about craft beer, how to pair it and drink enough beer to give away a TON of swag!
February 24th
"Wedding Food & Drink"     Listen & Show Notes | YouTube audio
It is "wedding show season" all brides-to-be, their friends & family are knee-deep in planning. We talk about dealing with caterers, what you need for your bar, edible favours and trends for 2018.
March 3rd
"Going SOLO"     Listen & Show Notes | YouTube audio
Why wait to find someone to join you at that new trendy restaurant? And it's OK if you are the only one you know who has always wanted to travel through a far-away city. We are talking dining and travelling solo on this episode – from both the travellers perspective and how businesses should best plan for – and expect – a seat for one.
March 10th
"Meal Kits"      Listen & Show Notes | YouTube audio
There are a number of companies selling boxed meal kits to make dinner prep easier for you at home. They are HOT right now…but are they worth it?
March 17th
"Food For Charity"     Listen & Show Notes | YouTube audio
In Sudbury, you can find one or more "porketta bingo" events every weekend and charities have realized that people need and love to eat…so why not feed people AND raise some money? What are some of the best practices about running a charity event with a food focus?
March 24th
"LIVE From Santa Monica"    Listen & Show Notes | YouTube audio
Stephanie is dining her way around Santa Monica and Beverly Hills for a few days for some oceanside "flavour".
March 31st
"Easter Dinner"     Listen & Show Notes | YouTube audio
Family dinners at holidays like Easter usually come with traditions and family recipes. The Flavour Crew will share some of their family recipes and traditions and Stephanie will share some of the audio from her recent cooking class about lamb.
April 7th
"LIVE from The Sudbury Sportsman Show"     Listen & Show Notes | YouTube audio
The Sudbury Sportsman Show is a Sudbury icon that has been part of the Sudbury landscape for over 37 years. Featuring everything for the outdoors – boating , fishing, camping, vacation packages, golf packages, resorts, lodges, ATV's and more…we HAD to be there!
April 14th
"Food Waste"    Listen & Show Notes | YouTube audio
We are so lucky in Canada to have an abundance of top quality, fresh food. Maybe because of this abundance, we've become careless by throwing away 40% of our food, even though most of what we waste is perfectly edible. We share tips on reducing food waste and introduce you to the new website – foodrescue.ca .
April 21st
"California Wine & How To Bring It Home"    Listen & Show Notes | YouTube audio
A glimpse from this year's California Wine Fair, a 411 on California wine and tips on shopping and bringing home wine back to Canada from another country.
COMING SOON
April 28th
"Hotel Tips" 
With summer travel right around the corner, there is not better time than to chat about hotels – the good, bad and those crazy online ratings!
ARCHIVES